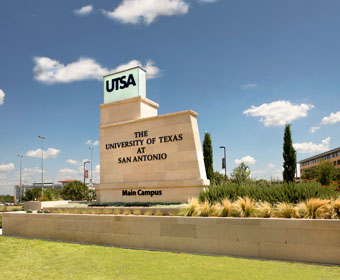 (Nov. 27, 2017) -- To obtain valuable information about the university environment and to inform future initiatives to improve diversity and inclusiveness, UTSA has issued a climate survey to faculty and staff. The survey, which remains open through Monday, Dec. 11, will serve as a baseline for measuring the university's progress.
Initiated by the Provost's Diversity and Inclusiveness Advisory Council, which was formed to help measure UTSA's diversity and inclusiveness climate, the diversity climate survey will take respondents 10 minutes to complete. Part one of the survey asks questions to help individuals determine their satisfaction with the university community. In part two, respondents will evaluate potential policy changes at UTSA that could help improve the diversity and inclusiveness climate on campus.
"I am passionate about this issue and the vision for UTSA to be a model for a multicultural discovery enterprise and next-generation Hispanic-Serving Institution," said UTSA President Taylor Eighmy. "As UTSA prepares students to tackle the grand challenges of today's world, it is imperative that our environment that reflects our multicultural foundations and supports diversity and inclusiveness."
The UTSA Office of Institutional Effectiveness is administering the survey and will provide data analysis. Survey responses will be kept confidential. Additionally, datasets and analyses will maintain department and unit anonymity.