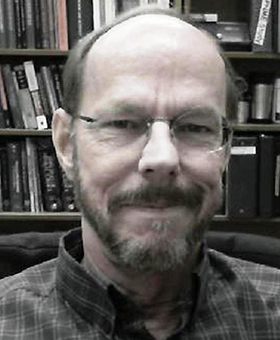 (July 10, 2018) -- Family and friends will come together to celebrate the life of Brian Derrick, a professor of neurobiology in the Department of Biology and an investigator in the UTSA Neurosciences Institute, who passed away last month. A memorial service is planned at 10 a.m. on Saturday, July 28 in the Student Union Denman Room (SU 2.01.28) on the UTSA Main Campus. The UTSA community is invited to attend and share stories about their beloved co-worker. 
Derrick joined the UTSA faculty in 1996. His areas of specialization included cognitive neuroscience, molecular mechanisms of synaptic plasticity and neuropsychopharmacology.
"Brian was passionate and committed to his work," said Edwin Barea-Rodriguez, associate dean in the College of Sciences and Roland K. and Jane W. Blumberg Professor in Biosciences.  "He was a learner. He could cite references and remember studies like you couldn't believe; he was like a database.
"He was a very popular teacher; students loved him," Barea added. "He treasured science, but he treasured students, too."
In an interview last fall, Derrick said of his role as a teacher: "Simply helping a student define and realize their goals is enough. It's more rewarding than any of my publications were."