Panel:
Voicing Afro-Latinx Histories & Identities
Friday, February 12, 2021 | 12-1 pm
The goal of the event is to broaden the awareness of Afro-Latinx experiences in higher education, pop culture, and advocacy.
Moderators:
Vincent Perez
Jessica Dawson
Panelists include:
Prof. Marc Perry
Dr. Marco Cervantes
Dr. Mario Salas
Janel Caminos
Raniah Jeanlys
Meet the Speakers
Prof. Marc Perry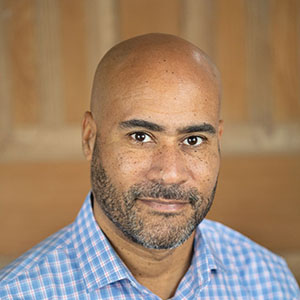 Marc D. Perry is a cultural anthropologist whose research and teaching explore the crossroads of black culture-making and performance, antiracism, and market economies comparatively in the U.S., Caribbean, and broader African Diaspora. His first book Negro Soy Yo: Hip Hop and Raced Citizenship in Neoliberal Cuba (Duke 2016) explores Cuba's hip-hop movement as a lens into the complexities of race, music, and social transformation on the island. His current research examines racial dynamics in New Orleans through interwoven currents of African American cultural practice, structural violence, and the marketing of black culture, bodies, and space. He joins us from New Orleans and has held previous faculty positions at the University of Illinois Urbana-Champaign and Tulane University.
Dr. Marco Cervantes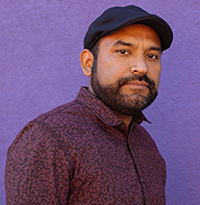 Marco Cervantes is an Associate Professor in the Department of Race, Ethnicity, Gender, and Sexuality Studies and Mexican American Studies Program at the University of Texas at San Antonio. He researches sonic convergences in shared spaces through the use of critical race theory, diaspora studies, decolonial studies, and hip-hop studies with a focus on Black and Brown solidarity and cultural overlap. He has published in the American Quarterly, Decolonization: Indigeneity, Education & Society, Association of Mexican American Educators, and Liminalities: Journal of Performance Studies. Along with his work as a scholar, he performs as hip-hop artist Mexican Step Grandfather and is also a member of the group Third Root.
Dr. Mario Salas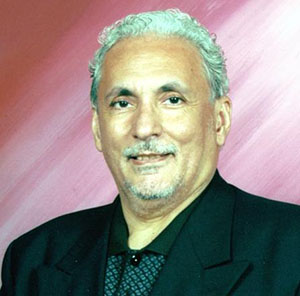 Mario Marcel Salas was born in San Antonio, Texas on July 30, 1949. Salas became an advocate for San Antonio's African-American community in the early 1970s and was a key member of local activist groups such as the San Antonio chapter of the Student Nonviolent Coordinating Committee, Organizations United for Eastside Development, Black Coalition on Mass Media and Frontline 2000. Salas has served on the City Council of San Antonio in 1997, where he served two terms as Representative for District 2. He is currently a Lecturer II and a retired assistant professor of political science at the UTSA. Salas teaches African-American Studies, American politics and Texas politics.
Janel Caminos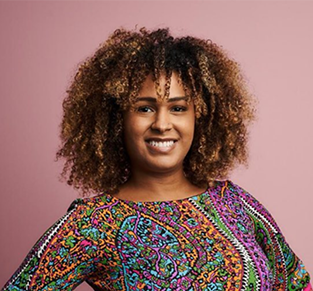 Janel Caminos received a Bachelor's of Business of Administration, Human Resources Management from Texas State University in 2013. While attending, she served as a Resident Assistant and founded Ritmo Latino Dance Company. She is currently the HR Talent Engagement Partner at Harris Health System.
Janel also just launched her travel business Rizos Travel. Janel has a passion for dance and travel. Fun fact: Janel was the Miss Puerto Rico of the 2016 Houston Caribbean Queen Pageant.
Raniah Jeanlys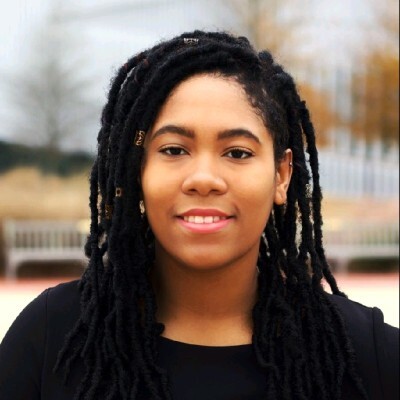 Raniah Jeanlys is a recent graduate of North Carolina State University – receiving a degree in Finance. Raniah currently works as a contributing writer for the Women AdvaNCe online publication that seeks to empower women through education, issue advocacy, and by magnifying women leadership. Raniah has published several articles including: "Destigmatizing Haitian Voudou", "A Letter to Children of Haitian", and "Afro-Identity: The Invisible Identity."
Meet the Moderators
Vincent Perez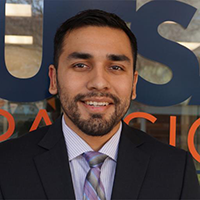 Vincent Perez graduated from Angelo State University with a Bachelor of Arts degree in Communication. While at Angelo State he worked with student activities, orientation, admissions and student support services. He graduated from UTSA with his Masters of Arts in Higher Education Administration. Prior to joining the Multicultural Student Center for Equity and Justice (MSCEJ) he worked with Leadership and Volunteer Services as a program manager. He serves on the UTSA Inclusive Excellence Board and helps coordinate UTSA's campus wide involvement in the San Antonio Martin Luther King, Jr March. He is an avid Spurs fan and loves to play intramural sports including basketball, football and dodgeball. He also enjoys traveling the world and is determined to see the 7 new wonders of the world with his wife and son.
Jessica Dawson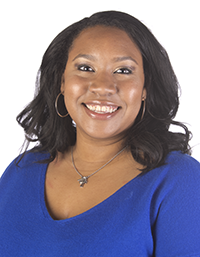 Jessica Dawson is the current Associate Director of the Leadership and Volunteer Services. She has been with UTSA since August 2015 and has worked in Student Activities and The Multicultural Student Center for Equity and Justice. Jessica currently provides oversight and administrative responsibility for the operation of RowdyLink. She fosters a collaborative university structure to support student engagement activities, campus collaboration, and community engagement. In addition to her oversight of RowdyLink she oversees Volunteer Services as well as advises the UTSA Involvement Ambassadors and Women of Honor. In 2015, Jessica received her Master of Education in Educational Leadership and Policy Studies – Higher Education Administration from UTSA. In 2012, she received a Bachelor of Science in Applied Sociology from Texas State University. She was born and raised in San Antonio, Texas. She enjoys spending time family, traveling, watching movies, cheering for her San Antonio Spurs, and exploring new restaurants in the area.
Sponsors
Multicultural Student Center for Equity & Justice/Leadership & Volunteer Services
Featured Events