Building on Resilience: Foregrounding Dr. Martin Luther King Jr.'s Dream: Dr. Martin Luther King, Jr. Lecture Series
Wednesday, January 27, 2021 | 1:00 pm lecture | 2:30 pm live reception
Please join us for a virtual presentation with keynote speaker Dr. Fred Bonner, II.
Presentation from Dr. Bonner will be from 1-2:00 pm and a virtual reception will follow shortly after from 2:30-3:15 pm which will include a Q&A with Dr. Bonner.
Meet the Speaker
Dr. Fred A. Bonner, II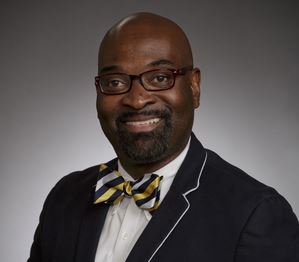 Dr. Fred A. Bonner, II is Professor and Endowed Chair in Educational Leadership and Counseling and Founding Executive Director of the Minority Achievement, Creativity and High-Ability (MACH-III) Center at Prairie View A&M University.
Throughout his career, his work has consistently been centered on microcultural populations, developing attitudes, motivations, and strategies to survive in macrocultural settings. This social justice philosophy has led him to publish numerous articles, books and book chapters related to: academically gifted African American male college students in varying postsecondary contexts (Historically Black Colleges and Universities, Predominantly White Institutions, and Community Colleges); teaching in the multicultural college classroom; diversity issues in student affairs; diverse millennial students in college; success factors influencing the retention of students of color in higher education and in the Science, Technology, Engineering and Mathematics (STEM) fields in particular; and faculty of color in predominantly White institutions (PWIs).
Sponsors
UTSA Inclusive Excellence
Featured Events