Dear Colleagues,
As our students prepare for a well-deserved spring break, I want to advise you on latest developments in our ongoing response to the coronavirus. As of right now, there is no direct threat to our campus community - UTSA continues to maintain normal operations. Our focus is on proactively developing a business continuity plan should the situation change.
Earlier this week, Senior Vice President for Business Affairs Veronica Mendez and I met with the deans and others to discuss how we would maintain teaching and learning activities in the event of a disruption to campus operations. Because of the varying nature of our disciplines and coursework, each college is working to update their own academic continuity plans. Your deans, associate deans and/or department chairs will be reaching out to apprise you of those plans and may even solicit input in their development.
Though those plans will vary to a degree, one common thread would be the use of online technologies to support teaching and instruction. Toward that end, the team in Academic Innovation is developing a series of strategies — or Rapid Remote Teaching Resources — to assist the colleges and faculty in ensuring continuity of teaching and course material delivery. Below is just a partial list of what they are working on.
Create "how to" videos for the three essentials for moving into online teaching (coming soon).
Provide teaching and learning consultations to faculty for moving coursework online and manage online teaching and learning.
Utilize webcast/livestream technology for synchronous large-scale training sessions.
Set up synchronous classes in Blackboard Collaborate (recommended for less than 100 students).
Bolster asynchronous online videos by utilizing technology tools like Blackboard Collaborate and Medial videos (for large enrollment courses).
Track current online offerings to be able to move students from a face-to-face class to an online section in the event they are not able to come to campus.
Provide a list of available technology and video tutorials for online teaching. Tools available include Blackboard Collaborate, Medial, and Blackboard Learn tools for communication, assessments and assignments, and grade center.
Engage with technology partners to ensure proper scalability to meet the demand of increased user logins and large synchronous sessions, and to preserve academic integrity of high-stakes exams.
Push essential resources into each Blackboard Shell. In the event of a campus closure, Academic Innovation can push a content module with a quick link and tutorial for Blackboard Collaborate to help faculty host online sessions with recording capabilities, whiteboard, and share screen.
I am asking each faculty member who is teaching this semester to consider how you could incorporate online strategies to continue teaching your classes in the unlikely event that UTSA has a disruption in campus operations due to the coronavirus. Over the spring break week, Academic Innovation will continue to develop these strategies in collaboration with University Technology Solutions and Emergency Management; I look forward to sharing more details with you as resources are fully in place.
In the meantime, I wish everyone a restful spring break. Please continue to monitor utsa.edu/coronavirus for the latest university updates. As always, thank you for your commitment to the success of our students.
With warm regards,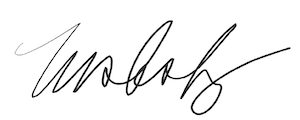 Kimberly Andrews Espy, Ph.D.
Peter T. Flawn Distinguished Professor
Provost and Senior Vice President for Academic Affairs
UTSA's CORE VALUES
Integrity • Excellence • Inclusiveness • Respect • Collaboration • Innovation