Dear Colleagues,
As we discussed in our November email, the University Calendar, planning, operational processes, and all annual evaluations are based on our academic year – with the sole exception of faculty annual evaluations that follow the calendar year. A Working Group was formed which included a senator from each college, department chairs, at-large faculty members, and associate deans (listed below).

The Working Group met late fall and early spring semester to recommend a new timeline for annual evaluations based on an academic year. The new timeline is as follows:
September 15: Faculty Submission Date
October 10: Faculty Review Committee Completion Date
October 30: Chair Review and Faculty and Chair Workload Agreement Meetings Completion Date
November 15: Dean Review Completion Date
We would like to thank the Working Group for their diligent and dedicated work to provide a timeline that aligns the faculty process on an academic calendar.

In order to transition to the new academic year evaluation timeline, the next annual report faculty complete will include work from January 2020 through August 2021. Thus, 1.5 years of effort will be evaluated using the regular annual metrics. The process will launch in late summer for faculty to begin inputting their materials into Digital Measures.

In addition, we recognize that the COVID-19 pandemic may have caused varying disruptions to faculty in their teaching, research/scholarship/creative activity, and service goals. Furthermore, we understand that these disruptions impact individual faculty in unique ways, based on differing responsibilities and circumstances, and differing timescales and intensities. An Impact Checklist has been created that allows faculty to provide information on disruptions to their teaching, research/scholarship/creative activity and/or service. This checklist will be included in annual evaluations for the next several years, as well as in internal evaluation materials for tenure and promotion, Comprehensive Periodic Evaluation, and Third Year Review.

We look forward to this updated process and alignment with the academic year.
Sincerely,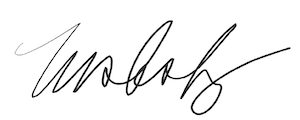 Kimberly Andrews Espy, Ph.D.
Peter T. Flawn Distinguished Professor
Provost and Senior Vice President for Academic Affairs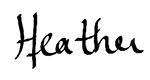 Heather Shipley, Ph.D.
Burzik Professor of Civil and Environmental Engineering
Senior Vice Provost for Academic Affairs and Dean of University College
Faculty Annual Evaluation Timeline Working Group:
Gina Amatangelo, HCaP faculty member
Kiran Bhaganagar, COE Senator
Curtis Brewer, COEHD Senator
Kathryn Brown, Working Group Chair, COLFA faculty member
Jim Chambers, COS Senator
Hai-Chao Han, Chair, Mechanical Engineering
Richard D. Hartley, Chair, Criminology & Criminal Justice
Chad Mahood, COLFA Senator
Kelly Nash, Associate Dean, College of Sciences
Joo Ong, Associate Dean, College of Engineering
Sue Ann Pemberton-Haugh, CACP Senator
Debra Pena, UC Senator
David Pillow, Assistant Chair, Psychology
Ann Marie Ryan, Chair, Interdisciplinary Learning and Teaching
Elaine Sanders, COB faculty member
Dan Sass, COB Senator
Rene Zenteno, HCaP Senator
UTSA's CORE VALUES
Integrity • Excellence • Inclusiveness • Respect • Collaboration • Innovation