Creating a Lasting Memory: Newkirk Family Endows Memorial Scholarship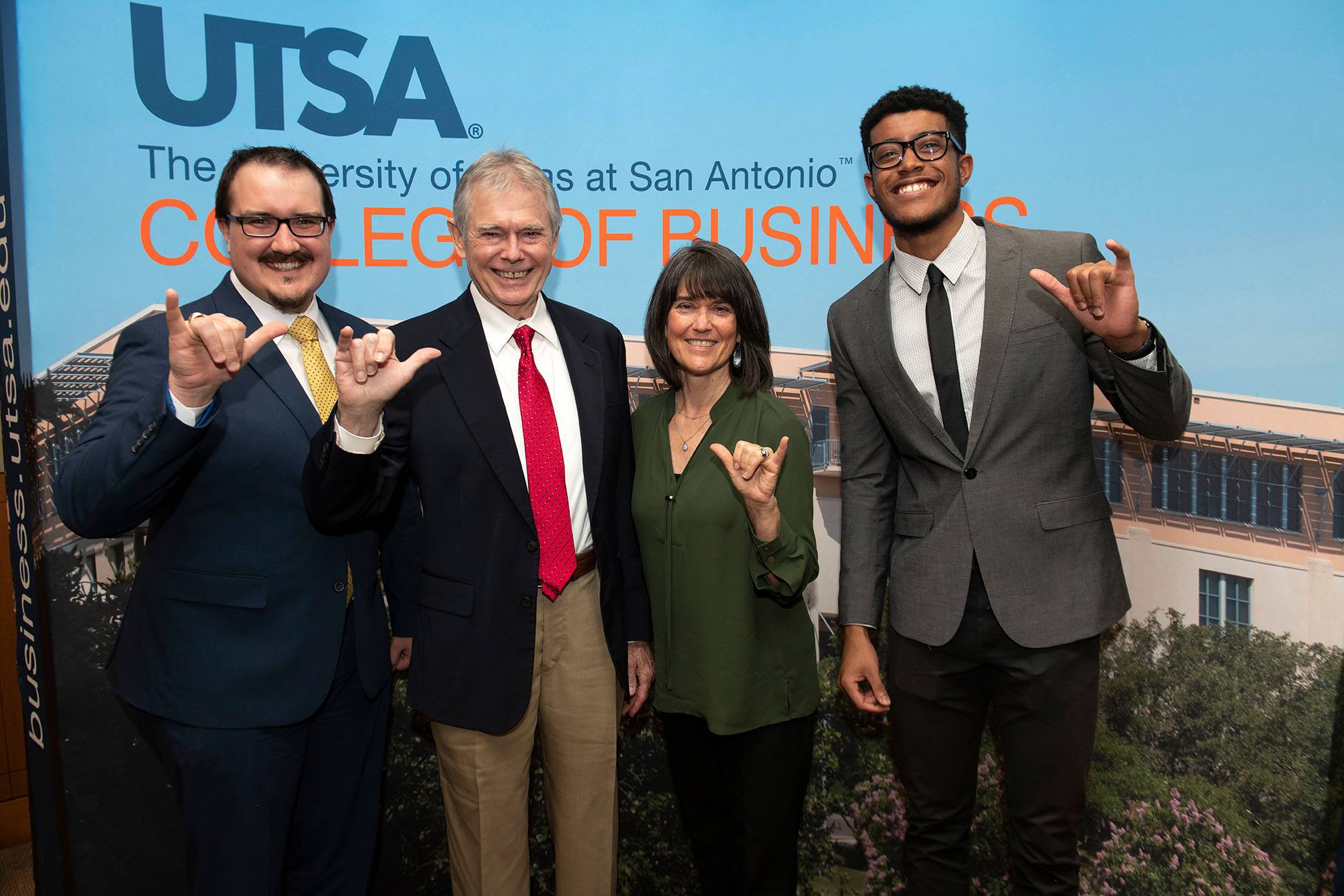 Alumnus Devin Newkirk loved banking, traveling, playing the trumpet and UTSA. When he passed away in 2009 after a two-year battle with cancer, his family turned to UTSA to help establish a legacy for their son, the Devin Newkirk Memorial Endowed Scholarship.
Devin graduated from the College of Business in 1988, created a successful financial career, and became the senior vice president of Integra Bank in Indiana.


Several days before Devin's death, Calvin contacted UTSA to inquire about memorial scholarships. Devin helped his father with scholarship criteria and thanked him for the tribute.


"I think the establishment of the scholarship gave Devin some sense of relief from the frustration that I'm sure he felt when confronted so suddenly with the fact that he was losing his life before being able to fully realize his ambitions," Calvin said.


Every year, Calvin gives to his son's endowed memorial scholarship and attends the UTSA College of Business Scholarship Reception with Devin's sister, Gaylia Kelley. The event offers Calvin and Gaylia the opportunity to meet each "Devin Newkirk Scholar."


Since 2009, 25 Newkirk Scholars have been awarded. In 2018, Calvin and Gaylia met two recent scholarship recipients, John Cheuvront and Christian Cabil. Both scholars are from San Antonio and are actively involved as volunteers with community nonprofits. John is planning to continue his career at USAA, pursuing a master's degree in finance or data analytics after graduating with honors this fall. Christina also plans to pursue a master's, aspiring to a career with the FBI.

The passion and generosity of the Newkirk family has impacted UTSA students for nearly a decade and will continue doing so in perpetuity. Consider a legacy gift to honor the memory of a loved one. Creating such a legacy honors their memory and affirms it into the future through the gift's perpetual impact.


"He was proud that he would be remembered through this scholarship," said his mother, Barbara Baker. "Knowing that this endowment would help students for years to come gave Devin great comfort during the last few weeks of his life."