The Power of Caring Donors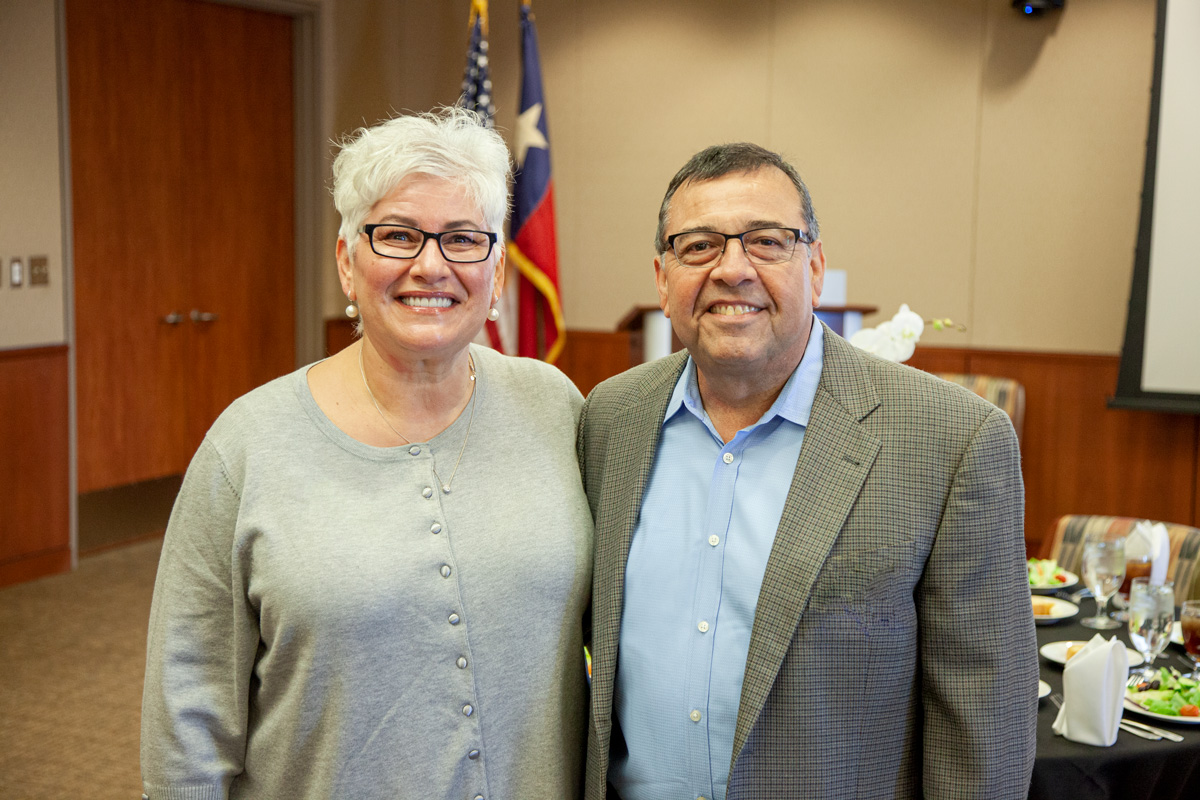 UTSA alumni Linda '81 and Art '88 Chavez recently made a bold commitment to the Felicity Karam Endowed Memorial Scholarship. Making a gift in their will, they joined other Sombrilla Society members who have shared their future plans to support UTSA.  
The scholarship was created by Linda's nephew and fellow UTSA alumnus, Daniel Karam, Jr., '97, MS '01. Dan invited other family members to join him in honoring his beloved niece Felicity by giving to the fund. Linda and Art answered the call to support future UTSA students through this endowment, which will award scholarships every year. 
"UTSA provides a quality education. This scholarship offers an opportunity for people to receive an outstanding education at a solid university," said Linda.  
Born and raised in San Antonio and both first-generation college students, Linda and Art shared that they each had wonderful experiences as students at UTSA. They felt the university set them up for success, using their UTSA degrees in their desired fields over nearly 30 years at USAA. Recently retired, Linda shared that their experiences prompted their desire to help other students in need.  
"If you have the opportunity to see things differently through an education, you can't help but to contribute more to society and give others that same opportunity," Linda said.  
Thanks to their nephew's initial gift, the scholarship is being awarded for the first time to a UTSA student this semester. The endowment will help even more students in the future thanks to the support of caring donors like Linda and Art.   
"Anything you can do to help someone become educated or to have that quality experience is just incumbent on us from a societal view," said Linda. 
The couple is excited about UTSA's future, having seen the school evolve over the last 30 years as San Antonio's top public university. Through the power of caring donors, they cannot wait to see UTSA help more students in the years to come.  

-Jordan Allen, Development Writer