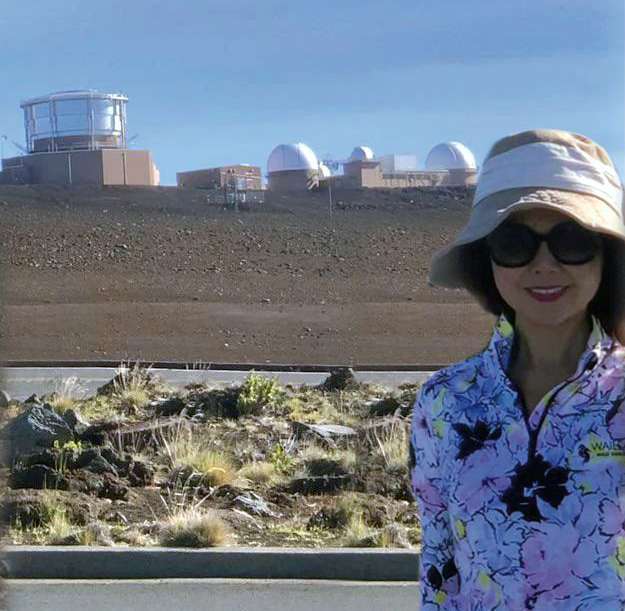 When the time came to update her will, Maggie Bennette realized she wanted to include a gift in her estate plans that would make a lasting and sustainable impact. As the owner of Creative Industries, a solar company, Maggie shared that although she has always had business and environmental interests, higher education has been deeply valued by her family for generations. After much searching, she finally found her ideal opportunity in UTSA's College of Sciences.
Maggie was introduced to UTSA by astronomy professor Chris Packham. With her own strong interest in astronomy, she accepted an invitation from Packham to attend a Friends of Astronomy event in San Antonio. Impressed with the university's leadership, Maggie attended several other UTSA events, leading her to learn about the Cypress Living Laboratory—a College of Sciences project designed to promote student experiential learning opportunities associated with the Edwards Aquifer watershed.
"The Cypress Living Laboratory project aligns with my priorities and passions, my company's mission to increase the use of environmentally responsible products, and my family's devotion to education. After two years of searching for the right opportunity, I finally found the perfect fit for my charitable giving," said Maggie.

As Maggie continued to learn about and become more involved with the university, she found herself impressed with UTSA President, Dr. Taylor Eighmy, and his ambitious vision for UTSA's expansion throughout downtown San Antonio. She believes this expansion will elevate both the university and the city, making her decision to put a gift to UTSA in her will an easy one. Her generous gift will support future priorities of the College of Sciences.

Maggie currently sits on the College of Sciences Advancement Council. Looking forward, she envisions her company partnering with the college's Cypress Living Laboratory to help with the project while providing mentorship for UTSA students.

"To me, it's truly fulfilling and rewarding, knowing that what I've worked so hard for will also help ambitious young people to reach their life goals through education and help all of mankind continue to evolve through scientific research," said Maggie.