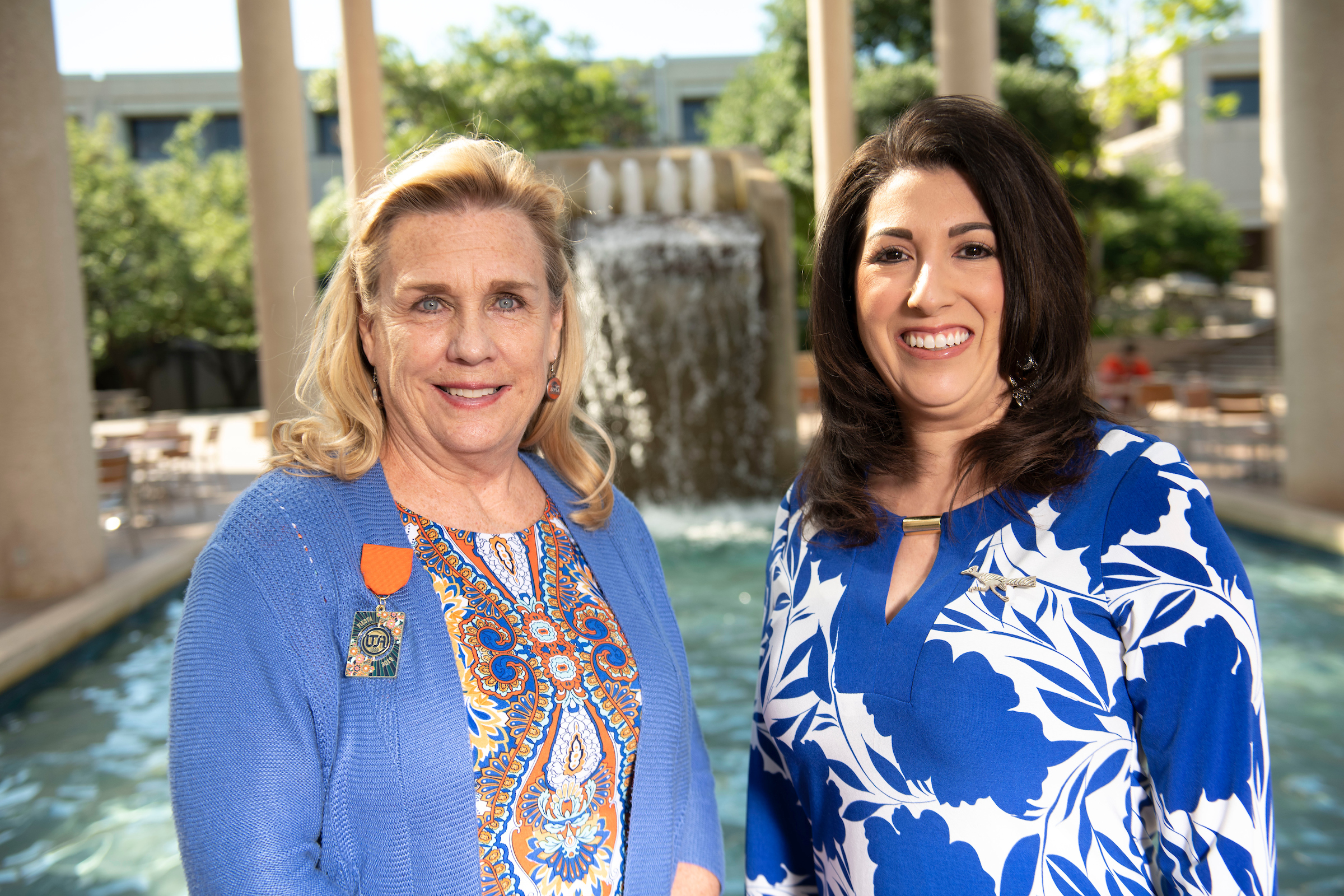 It wasn't until her friend and former middle school physical education teacher, Kathleen Moss, MA '88, made a legacy gift to The University of Texas at San Antonio that Nicole Guzman, MA '05, realized how she could also pay back the university that has meant so much to her.

"Without UTSA, I wouldn't have my career I have now, so it's definitely a 'give back' – a complete circle," Nicole says of her decision to include the UTSA College of Education and Human Development in her estate plan.

A former special education teacher who is now vice principal of Forester Elementary School in San Antonio's Northside Independent School District, she recently finalized plans with her financial adviser to name UTSA as a beneficiary of a very generous life insurance gift – a gift that she has designated to create a scholarship endowment in her name to encourage students to go into the special education field.

The UTSA alumna followed her own mother into the profession, which she describes as "a lot of work, but so very, very rewarding."

Nicole, who came to UTSA for graduate school after earning her undergraduate degree from Texas State University, then Southwest Texas State University, has amassed an enviable career that has taken her from substitute teacher to instructional assistant to fulltime special education teacher to school administrator and part-time community college professor.

Throughout her years in the education field she has looked back fondly on her time at UTSA, which she chose for her graduate studies because of "location and just the great reputation it had. Northside (ISD) really promotes UTSA for a master's program," she noted.

On a recent visit to campus, her first in more than a decade, Nicole reminisced about her days at UTSA. "It was much smaller. It was a gorgeous college, but nothing like it is now," she said. "I met a great group of people. I'm still in contact with everybody I went to school with for my master's – a real good population of friends, really good friends."

Those memories helped fuel her decision to learn more from Moss about how to include UTSA in her own estate plan.

"I never knew there was anything out there like this (the planned giving program)," Nicole said. "It's something I've always wanted to do – to give back, so when Kathy made her gift, I was like 'I want to do that, also.'"

With the guidance of her friend, who had not only been her P.E. teacher in middle school but also her teaching colleague for a number of years in Northside ISD, Nicole learned how she could make a more generous gift to UTSA than she ever realized.

"Yes, Kathy definitely encouraged me, and I was just glad there was a program out there to do that," she said of her gift.
Today, Nicole is a proud member of the Sombrilla Society, the university's special organization for planned gift donors, and says she's "excited to take part in some of the events and meet great people."
Both Nicole and Kathleen have found very generous ways to show their gratitude to their alma mater while maximizing their "give backs" by planning ahead and including UTSA in their estate plans.