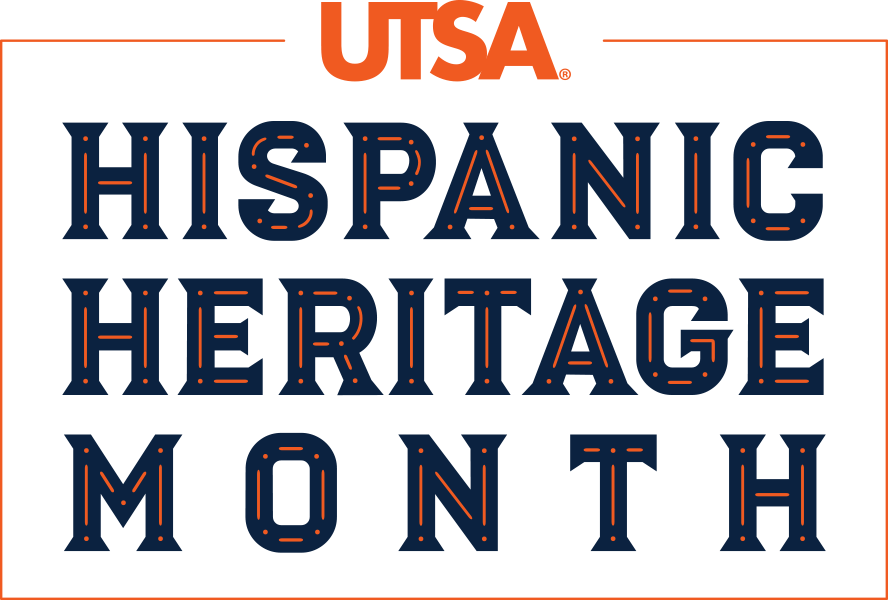 "What does it mean to celebrate Hispanic Heritage Month?"
September 15, 2020 | 11:30-12:30 pm
Yanawana, present-day San Antonio, is the 7th largest city in the U.S., with a 70% ethnic Mexican population. Panelists discuss their intersectional identities as scholars at a university created to serve this historically underserved community, and the significance of celebrating Mexican American, Indigenous, and Afro-Latina/x/o resistance and creating scholarship in the face of racial violence, Indigenous erasure, and anti-Blackness. 
Meet the Speakers
Marissa Aki'Nene Muñoz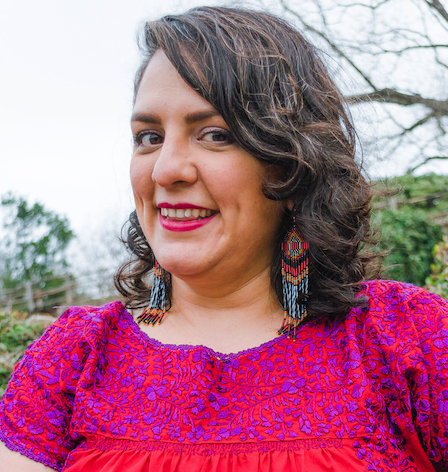 In the Carrizo/Comecrudo language, the ancestral place name of San Antonio, Texas, is  Yanawena, meaning "the place where I rest my head." In Coahuilteca, a pidgin language shared many distinct Indigenous peoples across the greater region, the term  Yanaguana means "spirit waters." Either version is acceptable as a respectful form of acknowledgement of the land, water, and many generations of caretakers of the greater community, which includes the Estok'Gna, Coahuilteca, Tlaxcalteca, Apache and Comanche, as well as assorted other band-based peoples Indigenous to the territories now called south Texas. These are my ancestral territories, and familial genealogies.   I am honored to live and work in San Antonio as a critically engaged educator/activist/scholar/relative/community member. 
Claudia García-Louis
Dr. Claudia García-Louis is an assistant professor at UTSA, a Project MALES faculty & research affiliate, and an AfroLatin@ forum research affiliate. She received a BA in Psychology and a BS in Anthropology with a focus in Archaeology from Oregon State University, a MA in Student Development Administration from Seattle University, and a doctorate in Higher Education Leadership from the University of Texas at Austin. Her research seeks to disrupt deficit thinking about communities of color, disadvantaged populations and underrepresented students. Her goals are to expand the definitions of Latinidad and Blackness in higher education, to make a critical contribution to a newly formed line of inquiry that explores the educational experiences of AfroLatinxs, and to conduct research that highlights Latinx heterogeneity.
García-Louis also draws from over six years of student affairs experience in order to bridge theory to practice and back again. Her core values as an educator are to uphold social justice, equity, and respect at all times with an emphasis on the mastery of knowledge.
Lilliana P. Saldaña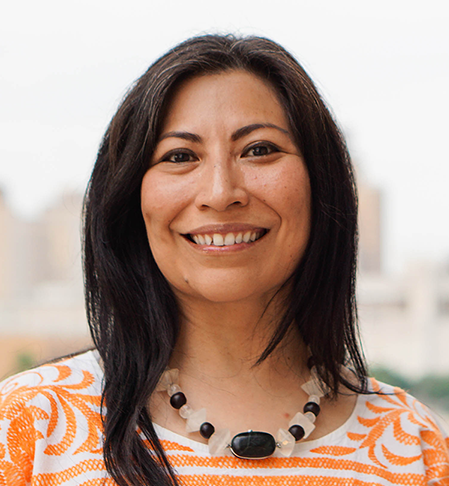 Dr. Lilliana P. Saldaña is a Xicana activist scholar from Yanawana/San Antonio, Texas, and is an Associate Professor of Mexican American Studies (MAS) at UTSA where she also serves as program coordinator for MAS and is co-director of the MAS Teachers' Academy. Saldaña's research draws from Chicana/x/o Studies methodologies, decolonial theory, and Chicana feminist thought to examine teacher identity and consciousness, epistemic struggles in education, and settler colonial schooling practices. Over the past seven years, she's played an active role in statewide organizing efforts to expand MAS in Texas K-12 schools through Somos MAS and NACCS Tejas Foco MAS k -12 Committee. As a local/public scholar, she also works with the Esperanza Peace & Justice Center which promotes social justice through cultural arts programming and historical preservation, and the Mexican American Civil Rights Institute (MACRI), which is dedicated to chronicling and sharing historic and contemporary civil rights milestones.  
Sponsors
REGSS and Hispanic Heritage Month Task Force
Featured Events