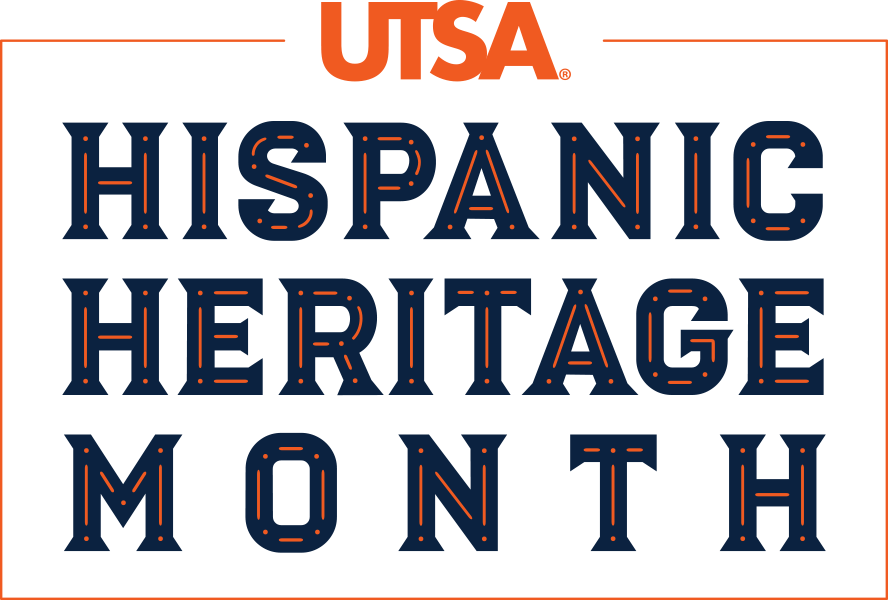 University Relations Speakers Series: Latinos in Journalism
September 21, 2020 | 4 pm
Featuring noted journalists John Quiñones, Ray Suarez, Silvia Foster-Frau, Nora Lopez, Maria Cardona, and moderated by Teresa Niño, this panel discussion addresses the value of diversity, the challenges Hispanics have faced in entering the world of journalism, and what a Hispanic voice means. Join seasoned journalists who have individually challenged the status quo as they share their lessons learned and what they think still needs to get done.
Moderator
Panelists
About Our Panelists and Moderator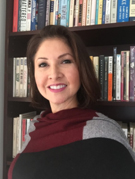 Teresa Niño is Director of Communications for Electronic Health Records at University Health System in San Antonio, TX, the county's hospital. She served as Chicago's Mayor Richard M. Daley's assistant press secretary then joined the Clinton presidential administration in Washington, DC as Director of Outreach at the U.S. Department of Health and Human Services. Before leaving the administration, Teresa served as Deputy Director of Professional Relations at the department's Health Care Finance Administration agency, which is now the Centers for Medicare and Medicaid Services (CMS). When President Obama took office in 2009, Teresa returned to Washington, DC and joined the administration as Director of External Affairs and Beneficiary Services at CMS. In that capacity, Teresa oversaw all communications to Medicare and Medicaid recipients, including its call centers and website. Teresa served the second term of the eight-year administration at the Department of Homeland Security. First at the US Citizenship and Immigration Services as Senior Advisor, to help with Deferred Action for Childhood Arrivals (DACA)/Dreamers in the same way she had managed the outreach and engagement for the Affordable Care Act. And then as Executive Director for the national anti-terrorism campaign, "If You See Something Say Something."
John Quiñones is the anchor of "What Would You Do?," one of the highest-rated newsmagazine franchises of recent years. During his 35 year tenure at ABC News, he has reported extensively for all programs and platforms and served as anchor of "Primetime." joined ABC News in June 1982 as a general assignment correspondent based in Miami, providing reports for "World News Tonight with Peter Jennings" and other ABC News broadcasts. He was one of the few American journalists reporting from Panama City during the U.S. invasion in December 1989. Prior to joining ABC News he was a reporter with WBBM-TV in Chicago. He won two Emmy Awards for his 1980 reporting on the plight of illegal aliens from Mexico. From 1975 to 1978, he was news editor at KTRH radio in Houston, Texas. During that period, he also was an anchor-reporter for KPRC-TV. Quiñones received a bachelor of arts in speech communications from St. Mary's University, San Antonio, Texas. He received a master's from the Columbia School of Journalism. Quiñones has received two honorary degrees: in 2016 he received an Honorary Doctorate of Humane Letters from Utah Valley University and in 2014 a Doctor of Letters degree from Davis & Elkins College.
Rafael Suarez, Jr., known as Ray Suarez, is an American broadcast journalist and the current John J. McCloy Visiting Professor of American Studies at Amherst College. He has written three books - Latino Americans: The 500 Year Legacy That Shaped a Nation, The Old Neighborhood: What We Lost in the Great Suburban Migration: 1966-1999, and The Holy Vote: The Politics of Faith in America. Suarez joined the PBS NewsHour in 1999 and was a senior correspondent for the evening news program on the PBS television network until 2013. He is also host of the international news and analysis public radio program America Abroad from Public Radio International. He was the host of the National Public Radio program Talk of the Nation from 1993-1999. In his more than 30-year career in the news business, he has also worked as a radio reporter in London and Rome, as a Los Angeles correspondent for CNN, and as a reporter for the NBC-owned station WMAQ-TV in Chicago.
Maria Cardona is a CNN and CNN en Español political commentator, who has appeared on MSNBC, FOX, Univision, and Telemundo prior to signing on exclusively with CNN. She is regarded as one of the nation's top 100 most influential Latinos. A seasoned public policy advocate and political strategist, , Cardona has more than two decades of experience in the government, politics, public relations and community affairs arenas. Recognized among the most influential Latinos in the country, Cardona is a principal at the Dewey Square Group (DSG), leading the Multicultural and Public Affairs practices. Cardona joined DSG in 2005 and founded DSG's Latino Strategies practice, "Latinovations," leveraging her reach in the Latino community by advocating on Latino issues, guiding clients on "best practices" for coalition building and support for their positions, products, and brands within the Hispanic community, and spearheading multicultural campaigns.
Nora Lopez is the Metro Editor at the San Antonio Express-News, a position she has held for eight years at the same newspaper where she began her journalism career as an intern. A 33-year news veteran, Lopez oversees a team of talented editors and award-winning reporters who cover the key beats of city, state and federal government and politics, education, criminal justice and other specialty beats for both print and digital publications. In between her stints at the Express-News, first in 1987 and again in 2000, Lopez worked as a reporter at The Dallas Morning News and the now defunct San Antonio Light. After transitioning from reporter to editor, directing criminal justice coverage at the Express-News, Lopez rose through the newspaper's ranks. As State Editor, Lopez oversaw half a dozen bureaus in Mexico, the Texas-Mexico Border, the state capitol and Washington, D.C., before being promoted to Deputy Metro Editor.
Silvia Foster-Frau, immigration reporter for the San Antonio Express News, has broken national stories on the border wall's environmental impact and investigated the technology, manpower, and billions of dollars spent on border security. She's also reported in-depth on families separated by the Trump administration, visited detention centers across South Texas and has covered the asylum hearings of dozens of families and unaccompanied minors. Before she took on the immigration beat, Foster-Frau was the paper's lead reporter on the Sutherland Springs mass shooting in 2017. Last year, she won Texas AP's Star Reporter of the Year award in the large newspaper category. A native of Galesburg, Illinois, she lived in Mexico for a year before attending Grinnell College, where she graduated in 2015 with a bachelor's in English.
Sponsors
University Relations, University Health
Featured Events