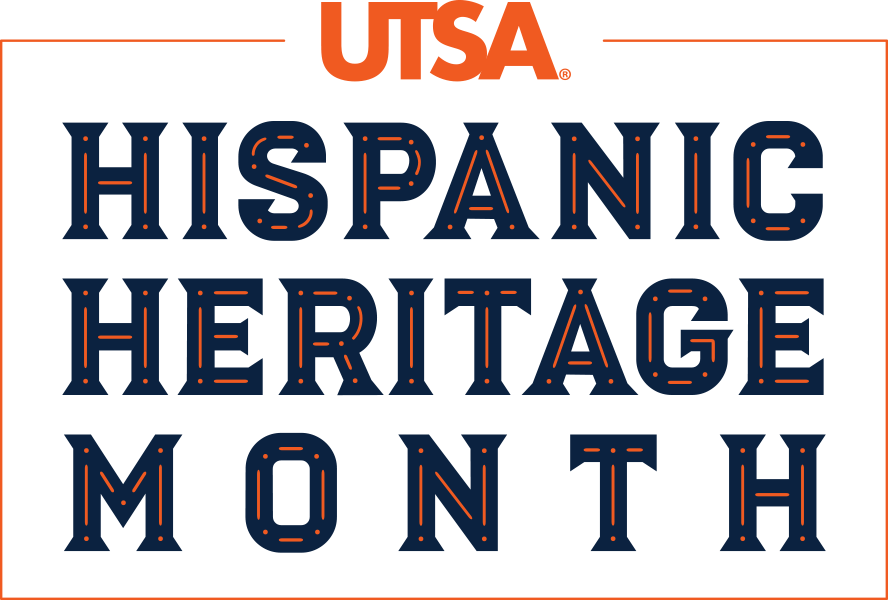 Group Exercise Loteria
September 15 - October 15, 2022
Various classes: 6:30 am, 12 pm, 4:30 pm, 5 pm, 6 pm, 7 pm, 8 pm
In honor of Hispanic Heritage Month (September 15th - October 15th), UTSA Campus Recreation will be doing a Group Exercise Loteria to involve students, faculty, and staff to get active during the month.
Attendees will be able to attend various classes that best fits their schedule starting from early morning, mid afternoon, or evening hours. To view current class schedule visit https://portal.campusrec.utsa.edu/.
Attendees will win various prizes upon completion, they must email their card to utsafitness@utsa.edu.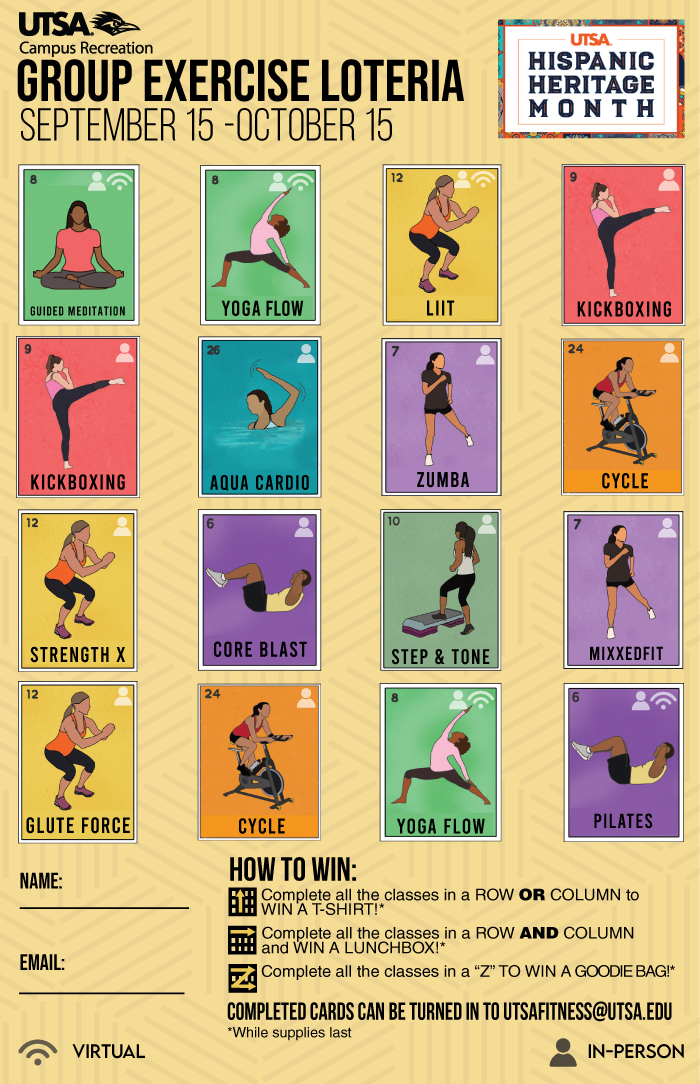 Sponsors
Campus Recreation
Featured Events