UTSA: San Antonio's University of the Future
The University of Texas at San Antonio (UTSA) is redefining higher education as a next-generation Hispanic-thriving R1 university where students from all backgrounds can excel.
With a focus on student success and research excellence, UTSA is a model urban-serving public research university for the future. Through the transformational learning experiences we provide, UTSA is creating bold futures for our students, the citizens of San Antonio and beyond. 
Situated in our nation's seventh largest city—which is growing faster than any other in the country—UTSA is uniquely positioned to serve society due to its deep integration in a region that reflects the demographic future of the United States. 
---
The 10-Year Vision for UTSA 2018-2028
Soon after arriving in the fall of 2017, President Taylor Eighmy launched a strategic planning effort to chart a course for the university to reach new levels of excellence over the next decade. Three strategic destinations anchor the plan: 
Strategic Destinations
UTSA's vision for the future is centered on reaching three bold destinations.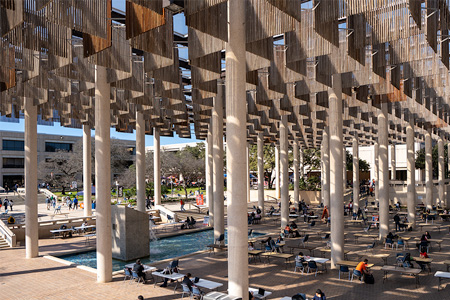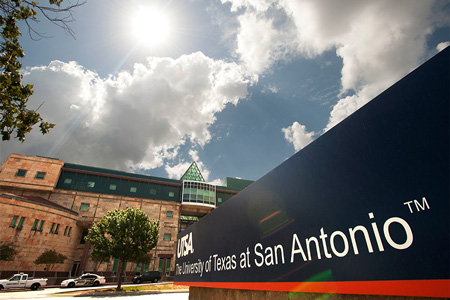 Progress to Date
In the first five years of the plan (2018-2022), UTSA has implemented more than fifty strategic initiatives to create the organizational structures, processes, facilities, degree programs, support services, and opportunities that are vital to achieving our bold dreams.
Our success trajectory is further evident in achieving record growth in student enrollment, degrees awarded, research expenditures, fundraising success, and capital projects.
---
INITIATIVE CATEGORIES
Strategic initiatives accelerate UTSA's progress toward its destinations.
Initiatives fall into one of the following categories depending on their level and scope.

---
Refreshing Our Strategic Vision (2022-2023) 
 In 2022-23, the UTSA community will undertake a comprehensive and inclusive strategic plan refresh process to celebrate our progress to date, map our progress and future directions, and capitalize on the lessons learned in the last five years.  
Consistent with our commitment to shared governance, this transparent refresh process will be overseen and shaped by Strategic Plan Refresh Steering Committee. All roadrunners are invited to share their perspectives to help decide where UTSA will go.