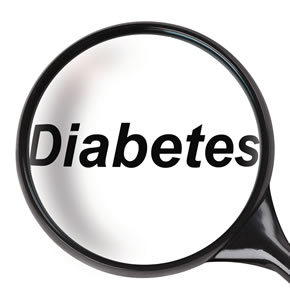 Health services offers free diabetes testing
By Kareem el Dahab
Student Writer, College of Liberal and Fine Arts
(March 20, 2006)--UTSA Student Health Services will offer free diabetes testing and blood glucose screening for Diabetes Alert Days on March 22-23.
The free screenings are set for 9 a.m.-noon, Wednesday, March 22 in the University Center second floor east wing on the 1604 Campus, and 10 a.m.-noon, Thursday, March 23 at the Frio Street Building commons on the Downtown Campus.
Diabetes and Glandular Research Associates representatives also will perform free glucose screenings at the events.
For best blood glucose results, fast for at least 8 hours before testing. Results will be given immediately. Costco will provide free healthy snacks.
Diabetes is a disease in which the body does not produce or properly use insulin, according to the American Diabetes Association. Insulin is a hormone that is needed to convert sugar, starches and other food into energy needed for daily life.
The cause of diabetes continues to be a mystery, although both genetics and environmental factors such as obesity and lack of exercise appear to play roles.
In America, 20.8 million people -- 7 percent of the population -- have diabetes. While 14.6 million people are diagnosed, another 6.2 million people remain undiagnosed.
Despite popular belief, eating too much sugar does not cause diabetes. Diabetes is caused by a combination of genetic and lifestyle factors; however, being overweight does increase the risk for developing type 2 diabetes.
For more information, contact Kathy Ceresoli, Student Health Services, at (210) 458-4142.