Four UTSA faculty members honored with Regents' Outstanding Teaching Awards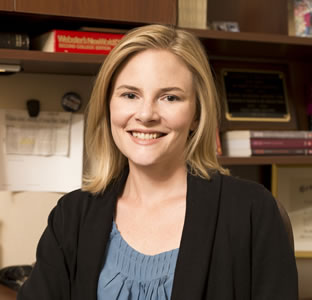 Share this Story
(Aug. 23, 2013) -- Four faculty members of The University of Texas at San Antonio are among 63 educators from the nine academic institutions in the UT System to be named recipients of the Regents' Outstanding Teaching Awards for 2013.
The UTSA award recipients are:
This is the fifth consecutive year that UTSA faculty has been honored with the Regents' Outstanding Teaching Awards (ROTA), one of the nation's largest monetary teaching recognition programs in higher education. Each of the honorees will receive an unrestricted check for $25,000, and will be recognized for their achievement at an Aug. 21 reception and dinner.
"These faculty members have created unique and enriching learning experiences for their students," said UTSA President Ricardo Romo. "This recognition is a testament to the top-tier faculty we have at UTSA and to their dedication to preparing students for the global workforce of tomorrow."
With this year's recipients, 29 UTSA faculty members now have received the Regents' award. A list of past UTSA recipients is available on the Faculty Awards website.
The Regents' Outstanding Teaching Awards program was established in 2008 for academic institutions and in 2012 for health institutions. Since the program began, the Board of Regents has distributed $12 million in cash awards to faculty members who have demonstrated extraordinary classroom performance and dedication to innovation.
"Our faculty members are the heart and soul of our institutions, and they are the most critical factor in student success," Board of Regents Chairman Gene Powell said. "The board created the ROTA program because of our respect and appreciation for these outstanding teachers, and because we want to make sure our institutions continue to be places of educational excellence."
ROTA recipients are vetted at their own institutions before advancing to competition at the system level. Then, candidates from each institution are evaluated by a selection committee of distinguished educators from within and outside the UT System. In their evaluations of a candidate's teaching performance, members of the selection committee consider a range of activities and criteria including classroom expertise, curricula quality, innovative course development and student learning outcomes.
Because of the depth and breadth of educators across the UT System, the awards are among the nation's most competitive and the selection process is extremely rigorous, UT System Chancellor Francisco Cigarroa said.
"We are deeply grateful to the Regents for their ongoing commitment to honor our very best and most dedicated faculty," said Cigarroa. "These awards recognize the immeasurable impact teachers have on our students, who will shape the future of our communities across Texas and the nation."
------------------------------
About UTSA
The University of Texas at San Antonio (UTSA) is an emerging Tier One research institution specializing in health, energy, security, sustainability, and human and social development. With nearly 31,000 students, it is the largest university in the San Antonio metropolitan region. UTSA advances knowledge through research and discovery, teaching and learning, community engagement and public service. The university embraces multicultural traditions and serves as a center for intellectual and creative resources as well as a catalyst for socioeconomic development and the commercialization of intellectual property -- for Texas, the nation and the world.