UTSA professor elected president of American Counseling Association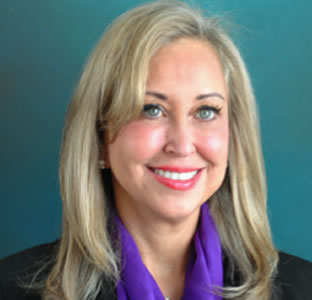 Share this Story
(Aug. 12, 2014) -- Thelma Duffey, professor and department chair in the UTSA College of Education and Human Development Department of Counseling, was elected president of the American Counseling Association (ACA). She will assume her role as the association's 64th president on July 1, 2015.
Duffey was nominated for the position in February 2013. Nearly one year later, she was elected president by a majority vote of the association membership. She will hold the title and assume the role of president-elect until she begins her term as president next year.
"This is such a wonderful opportunity," said Duffey. "Professional counselors undergo extensive training and competently provide much needed counseling services to people from all walks of life. I couldn't be more proud to belong to this profession and grateful to be in this position of leadership."
As president, Duffey will preside over the ACA Governing Council and work with fellow ACA leaders and members to develop and carry out the association's strategic initiatives and international collaborations. She will work with ACA's 20 national divisions, four regions and 56 state branches to promote the work of professional counseling, expanding mental health opportunities for people throughout the world.
"Advocacy is very important," said Duffey. "When we advocate for the profession, we are, in essence, advocating for more resources for people when they are in crisis, facing life transitions, making important decisions, recovering from loss, coping with mental or physical challenges, or dealing with everyday stresses. One way to do this is to educate the public and law makers on the quality education and training that professional counselors receive."
Counselors, Duffey said, can be licensed in all 50 states and can pursue a variety of practice specializations.
"We have counselors working in rehabilitation centers, schools and colleges, private practice, and mental health agencies, treatment centers and psychiatric hospitals, and within federal and state organizations," she said.
Duffey, who was inducted as an ACA Fellow in 2010, has been actively involved in ACA for more than 25 years, serving six of those years as a representative to the ACA Governing Council. She was the founding president of the Association for Creativity in Counseling, a division within ACA, and serves as the editor for the Journal of Creativity in Mental Health, one of the counseling profession's academic journals.
She is the recipient of the 2013 Texas Counseling Association Professional Writing Award, the 2011 Association for Counselor Education and Supervision Distinguished Mentor Award, the 2010 Texas Counseling Association Research Award, the 2006 American Counseling Association Professional Development Award, and the 2006 American Association for Counselor Education and Supervision Counseling Vision and Innovation Award.  She is dual-licensed in Texas in professional counseling and marriage and family therapy.
"I hope we can show the world who counselors are, not just by what we say about the profession and ourselves, but by what we do together," said Duffey. "This really is about making a difference."
ACA is a nonprofit organization with more than 55,000 members and is the largest professional counseling association in the world. The organization aims to promote and enhance the field of counseling nationally and internationally.
----------------------------------------
Connect online with UTSA on Twitter, Facebook, YouTube and Instagram.