UTSA photo of the day: Campus Pink bus stops by the UTSA Main Campus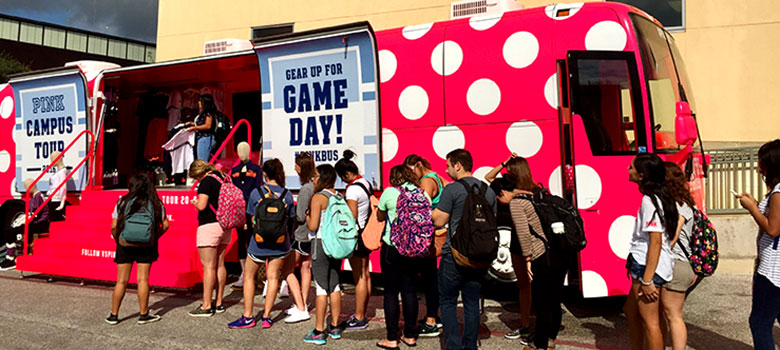 (Oct. 6, 2016) -- The Victoria Secret Campus Pink bus made a stop at the UTSA Main Campus on Oct. 5, 2016. Students were able to purchase hundreds of UTSA-branded VS items.
-------------------------------
Photo submission by former UTSA Student Government Association President and Ms. UTSA Ileana Gonzalez '16.
Interested in submitting your own UTSA Today Photo of the Day? Send your photos to social@utsa.edu for consideration.
Connect online at Facebook, Twitter, YouTube and Instagram.