UTSA photo of the day: UTSA course getting a lot of buzz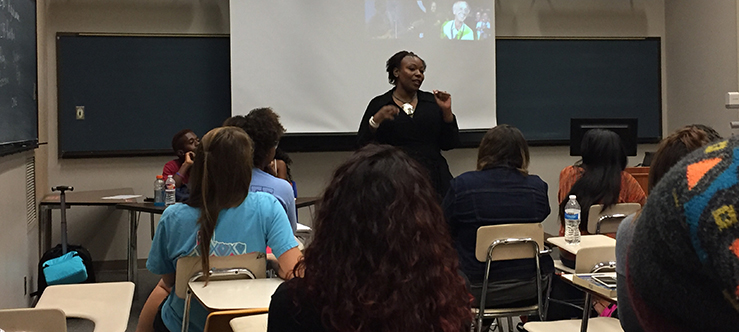 (Oct. 4, 2016) -- This course "Black women, Beyonce, and Popular culture" taught by Professor Kinitra Brooks is getting a lot of buzz around the city, state, country and world. Brooks has been interviewed by reporters about her course that gets students to examine theories about gender and race.
-------------------------------
Connect online at Facebook, Twitter, YouTube and Instagram.