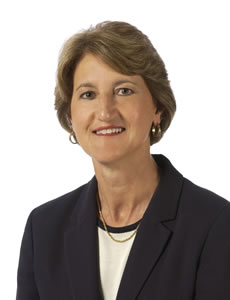 Lynn Hickey
Lynn Hickey named NACDA AD of the Year
By Kyle Stephens
UTSA Sports Information Director
(June 22, 2006)--UTSA Athletic Director Lynn Hickey was named GeneralSports TURF Systems Division I-AAA West Region AD of the Year (ADOY). The award was announced Tuesday by the National Association of Collegiate Directors of Athletics (NACDA).
There are four geographic regions - northeast, southeast, central and west; while the membership is separated into seven categories - Division I-A; Division I-AA; Division I-AAA; Division II; Division III; NAIA; and Junior/Community Colleges.
---
Today's headlines
Article tools
---
One winner was selected in each of the seven categories, along with a cross-divisional International winner for a total of 29 honorees. Winners will receive their awards during the James J. Corbett Awards Luncheon at NACDA's 41st Annual Convention at New Orleans Marriott and Sheraton New Orleans.
NACDA Executive Director Mike Cleary says the ADOY Award is essential because it highlights the efforts of athletics directors at all levels for their commitment and positive contributions to campuses and their surrounding communities.
"Our Honors and Awards Committee recognized a need for an award such as the AD of the Year," said Cleary, who oversaw implementation of the program to allow all NACDA Officers and Honors and Awards Committee members to participate in the awards process if they are elected. "The program brings to light the exceptional jobs done by athletics directors across the country. These 29 winners exemplify that, providing us with a group of outstanding athletics directors who excel at their jobs."
As the director of athletics at UTSA for the past six years, Hickey has been the cornerstone of the institution's recent successes. UTSA earned the Southland Conference men's all-sports championship and has earned team and individual awards in 14 varsity sports. In addition, she added two new sports to the roster -- women's golf in 2005-06 and women's soccer in 2006-07.
Hickey has worked to bring NCAA championship events to the university. By 2010, UTSA will have hosted 11 NCAA tournaments including the 2002 and 2010 Women's Final Four, 2004 and 2008 Men's Final Four and 2005 women's volleyball championship. Hickey has served on the Women's Basketball Rules Committee, the last two as chair. In 2002-04, Hickey served as president of the Southland Conference (SLC) and currently serves on the NCAA Championship/Competition Cabinet. She was named the 2005 NACWAA Division I-AAA Administrator of the Year.
Prior to her tenure at UTSA, Hickey was the senior associate AD/SWA at Texas A&M University. Hickey earned her bachelor's degree in education from Ouchita Baptist University where she was an All-American on the basketball team. She was also a member of the USA National Team in 1973.
Read about all of the NACDA award winners at the UTSA Athletics Web site.
All NACDA-member directors of athletics in the United States, Canada and Mexico who met the criteria were eligible for the award. Among the criteria were service as an AD for a minimum of five academic years; demonstration of commitment to higher education and student-athletes; continuous teamwork, loyalty and excellence; and the ability to inspire individuals or groups to high levels of accomplishments.
NACDA, now in its 41st year, is the professional and educational association for more than 6,100 collegiate athletics administrators at more than 1,600 institutions throughout the United States, Canada and Mexico.
For more information, visit the NACDA Web site.