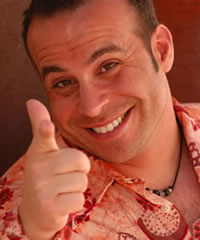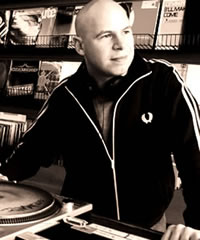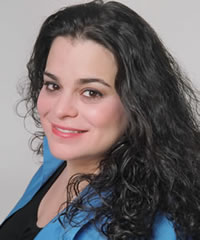 From the top are comics ANT, John Roy
and Jessica Kirson
VH1's ANT is one of three comics set for Roadrunner Days
By Barry McKinney
Associate Director of Student Activities
(June 16, 2006)--UTSA students, it's time to begin your Roadrunner journey. The 2006 UTSA Roadrunner Days Web site is up and running with details about the special events set for Aug. 18-24.
---
Today's headlines
Article tools
---
Roadrunner Days is the official UTSA kickoff for the new academic year, and the time to welcome new and returning students with a variety of free, fun and spirited events.
A highlight of this year's Roadrunner Days is a comedy concert featuring ANT from VH1's "Celebrity Fit Club" "The Steve Harvey Show" and the new LOGO Network's "U.S. of ANT." ANT will headline a comedy concert with John Roy, "Star Search" comedy grand prize winner and this summer's "Last Comic Standing," and Jessica Kirson from "Last Comic Standing" and "Last Call with Carson Daly."
First-time freshmen are expected to attend Aug. 21-22 orientation events. All students are encouraged to participate in events throughout the week as a way to make new friends and become more familiar with the UTSA community.
The events give students opportunities to preview UTSA campus life, find their way around the campuses, learn how to get involved, learn about resources to ease the transition to college and experience the excitement of the growing UTSA campuses.