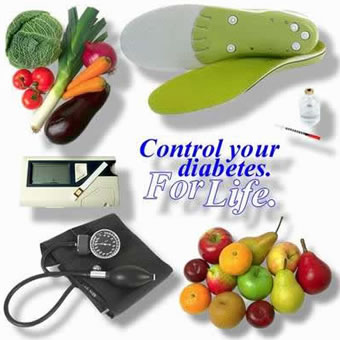 Health services offers diabetes testing clinics
By Kathleen Ceresoli
Health Educator, Student Health Services
(March 15, 2007)--UTSA Student Health Services and Diabetes and Glandular Disease Research Associates will host diabetes testing and blood glucose screening clinics from 9 a.m. to noon, Wednesday, March 21 at the Frio Street Building commons on the Downtown Campus and 9 a.m.-noon, Thursday, March 22 in the University Center second floor galleria on the 1604 Campus.
Free and open to UTSA students, faculty and staff, the event is part of the national event, American Diabetes Alert Day. There will healthy snacks at the testing sites provided by Costco, along with blood pressure readings by the UTSA Pre-Med Society.
---
Today's headlines
Article tools
---
American Diabetes Alert Day is to inform the public about the seriousness of diabetes, especially when undiagnosed or untreated.
Blood glucose testing is a tool used to screen for pre-diabetes and diabetes. The test is done by the finger-prick method, and overnight fasting is necessary for more accurate testing. Participants with a high blood glucose reading are encouraged to make an appointment with their physicians.
For more information, contact Student Health Services at (210) 458-4142.
------------------------------
Diabetes Resources
1-800-DIABETES (1-800-342-2383)
------------------------------
Diabetes FAQ
What is diabetes?
Diabetes is a disease in which the body does not produce or properly use insulin. Insulin is a hormone that is needed to convert sugar, starches and other food into energy needed for daily life. The cause of diabetes continues to be a mystery, although both genetics and environmental factors such as obesity and lack of exercise appear to play roles.
Most people with diabetes have health problems -- or risk factors -- such as high blood pressure and cholesterol that increase the risk for heart disease and stroke. When combined with diabetes, these
More than 65 percent of people with diabetes die from heart disease or stroke. With diabetes, heart attacks occur earlier in life and often result in death. By managing diabetes, high blood pressure and cholesterol, people with diabetes can reduce their risk.
Uncontrolled diabetes can result in loss of eyesight and limbs, kidney damage and heart disease.
Who is at risk for diabetes?
Diabetes is a silent disease. You could have it for years and never know it. During this time, your eyes, nerves, and kidneys may have been harmed by too much sugar in your blood.
The risk for diabetes increases as you get older, gain weight or if you are inactive.
Diabetes is more common in African Americans, Latinos, Native Americans, Asian Americans and Pacific Islanders.
What are risk factors for diabetes?
High blood pressure (at or above 130/80)
Family history of diabetes
Diabetic during pregnancy or having a baby weighing more than nine pounds at birth
What are signs of diabetes
Most people with diabetes do not notice any symptoms. An estimated 6.2 million Americans are undiagnosed diabetics. If you have any of the following symptoms, contact your health care provider.
Extreme thirst
Frequent urination
Weight loss without trying to lose weight
How can you lower your risk for diabetes?
Keep your weight under control.
Eat low-fat meals high in fruits, vegetables and whole-grains.
Exercise most days of the week.