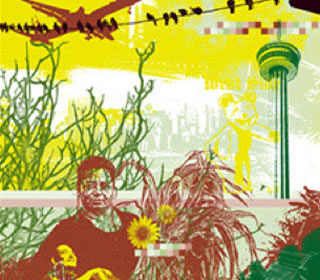 Cinefestival en San Antonio 2009 poster
CineFestival free screening is Feb. 12 at UTSA
(Feb. 9, 2009)--As part of the Guadalupe Cultural Arts Center 31st annual CineFestival en San Antonio, UTSA will sponsor a free screening of "Latin Music USA" at 2 p.m., Thursday, Feb. 12 in the Frio Street Building Sam Riklin Auditorium (1.406) on the UTSA Downtown Campus.
---
Today's headlines
Article tools
---
The documentary is a celebration of Latino music in the United States from the early 20th century to the present. Award-winning filmmaker John Valadez tells the story of the rise of a new American music created by Latinos and explores the profound influence of Latin sounds in rock, jazz, hip hop and rhythm and blues.
The film would be of particular interest to students studying music, fine arts, Latin American history, Chicano studies, humanities, bilingual-bicultural studies, sociology, anthropology and education. The screening is one episode of a four-part series produced by PBS affiliate WGBH in Boston.
The UTSA screening closes this year's CineFestival en San Antonio, which featured films from around the world dealing with issues such as immigration, civil rights, urban development, Native American history and Tejano music.
For movie trailers and other information, visit the CineFestival en San Antonio Web site or call (210) 271-3151.