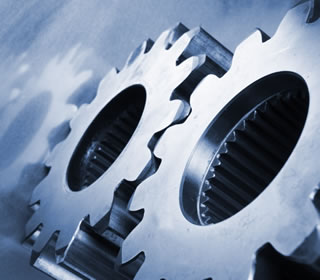 Board approves UTSA's 47th master's program
By Christi Fish
Public Affairs Specialist
(Feb. 26, 2009)--UTSA has received approval from the Texas Higher Education Coordinating Board to launch a master of science degree program in advanced manufacturing and enterprise engineering (AMEE). The new program of study is UTSA's 47th master's program and the fifth master's program in the UTSA College of Engineering.
---
Today's headlines
Article tools
---
"The addition of this new master's program demonstrates how quickly UTSA is growing," said Mauli Agrawal, dean of the College of Engineering. "Enrollment in the College of Engineering has more than doubled in the last seven years, and we expect it to continue to grow over the next 10 years as we add additional research opportunities and graduate programs of study."
"Our master's program in advanced manufacturing and enterprise engineering will prepare students for jobs in industry and academia by helping them understand how manufacturers operate and how those complex processes can be improved," said Efstathios Michaelides, professor and chair of the Department of Mechanical Engineering. "Because the program addresses a niche specialty of mechanical engineering, we expect it will attract engineers at all levels from across the United States and the rest of the world."
Key goals of the program include training students to (1) understand the relationship between a manufacturer's products, processes and system design; (2) evaluate alternative manufacturing strategies and (3) improve and/or optimize a company's internal processes using new approaches and technology. A strong focus on critical thinking, problem solving, decision making and technical skills is also integrated in instruction.
Students in this new master's program will benefit from the opportunities to work on various application-oriented research projects facilitated by the UTSA Center for Advanced Manufacturing and Lean Systems (CAMLS). The center, located on the university's 1604 Campus, serves as a resource for businesses seeking to become more efficient enterprises.
"The M.S. in AMEE is an interdisciplinary program intended to draw upon the strength of diversified course offerings and faculty participation from the departments of mechanical engineering, electrical and computer engineering, information systems and technology management, management science and statistics, and computer science as well as the practical research experience offered by the Center for Advanced Manufacturing and Lean Systems," said F. Frank Chen, director of CAMLS and Lutcher Brown Distinguished Chair in Advanced Manufacturing.
Learn more about the AMEE master's program at the UTSA College of Engineering Web site.