Two UTSA staff members become Certified Research Administrators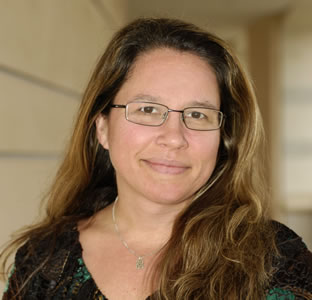 Share this Story
(Feb. 16, 2010)--The UTSA Office of the Senior Associate Vice President for Research Administration announces the certification of two UTSA staff members as Certified Research Administrators (CRAs): Juliet Ray, senior grants development coordinator in the College of Education and Human Development, and Angela Cooke, grants and contracts specialist in the Office of Sponsored Programs. The certification places them at the top of their field.
Ray and Cooke bring UTSA's total to five active CRA-certified staff, which include Jennifer Silver and Angelika Rocha, grants and contracts specialists in the Office of Sponsored Programs, as well as Michael Findeisen, senior grants and contracts coordinator in the College of Sciences Department of Chemistry.
CRA certification is a national certification acknowledging a comprehensive understanding of the basics of research administration. Individuals are eligible to take the exam if they have a bachelor's degree and a minimum number of years of experience. They also must pass an extensive examination of their competencies in a broad body of knowledge relative to research and sponsored program management.
Among national research administrators, the CRA credential signifies professionals are qualified to function as research administrators with a high degree of efficiency and knowledge in the industry. This achievement demonstrates the breadth and depth of understanding of the complexities of research administration on a broad array of topics. Most CRAs have gathered the necessary knowledge and skills through on-the-job training, attending professional meetings, and learning from mentors and colleagues.
For certification, candidates must pass a written examination developed by the Research Administrators Certification Council. The examination, based on the council's body of knowledge, covers four broad areas:
Project development and administration
Legal requirements and sponsor interface
Financial management
General management
Learn more about CRA certification.