UTSA announces preliminary plans for Main Campus East Garage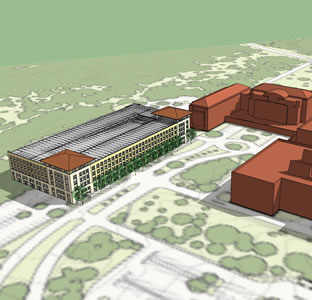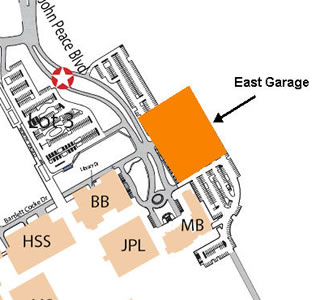 Share this Story
(March 10, 2010)--Construction on a third multi-level parking garage on the UTSA Main Campus is expected to begin in November and to be completed in July 2012. The East Garage will be on a portion of parking lot 4 north of the Main Building.
Existing parking spaces will remain behind the Main Building and along John Peace Boulevard. The parking facility will be capable of supporting up to 1,200 spaces with room for a customer service center, as well as a potential coffee kiosk within the facility.
Constructed to support the university's future needs, the garage will offer faculty, staff and student permit parking, as well as paid daily visitor and event parking. The $30-million project will be paid with parking-permit and short-term parking revenues.
Permit and hourly parking rates will increase in 2011-2012 to meet the debt-financing requirements of the project. The most popular student permit, Commuter, will cost $105 next year and the most common faculty/staff permit, "B," will cost $138.
UTSA Business Auxiliary Services will release a parking reallocation plan later this month for spaces that will be displaced during the construction project. Watch UTSA Today for upcoming details on the East Garage.