Kelsey Bratcher receives prevention leadership certificate at national institute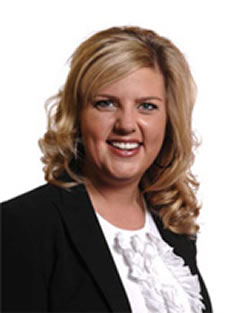 Share this Story
(March 23, 2010)--Kelsey Bratcher, UTSA assistant director for risk education, attended the first-of-its-kind Certificate in Prevention Leadership Institute in February at Georgetown University.
The Professional Development Institute is a unique leadership development program offering a certificate in prevention leadership for higher education administrators working to reduce the risks associated with alcohol and other drugs. Developed by leading prevention experts and in close partnership with NASPA Student Affairs Administrators in Higher Education, the program combines self-reflection, interactive dialogue and practical application of learned skills to create an engaging and actionable learning experience.
The Professional Development Institute learning experience employs multiple formats and delivery methods including a blend of online coursework, live classroom training and working group exercises. In the three-day classroom sessions, participants interact with other prevention professionals, practice new skills and receive valuable feedback from course faculty and peers. The institute goal is to arm administrators with new knowledge, tactics and skills that they can put to immediate use on their campuses.
"Attending the institute was a positive experience," said Bratcher. "This training has been a need in alcohol and other drug prevention. This opportunity provided me with more tools in order to continue making an impact at UTSA."
The Professional Development Institute was hosted by NASPA and Outside the Classroom. NASPA is the leading voice for student affairs administration, policy and practice. Organization members are committed to serving college students by embracing the core values of diversity, learning, integrity, collaboration, access, service, fellowship and the spirit of inquiry. Outside the Classroom provides programs and strategies for reducing alcohol-related risk and harm prevention. The organization's flagship educational program, AlcoholEdu for College, is used on more than 500 campuses including UTSA.