UTSA and Southwest Research Institute announce Connect program recipients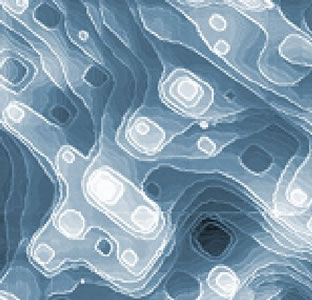 Share this Story
(July 7, 2010)--The UTSA Office of the Vice President for Research and Southwest Research Institute (SwRI) announce they will award $180,863 in 2011-2012 Connect program funding to Arturo Ayón, UTSA associate professor of physics and astronomy in the College of Sciences, and Diana Strickland, senior research scientist in the SwRI applied physics division, for their collaborative research proposal, "Fabrication and Analysis of Nanostructures for Two Applications: Hyperlenses and Chirality Sensors."
The funding will allow Ayon and Strickland to develop the fabrication processes and the theoretical and numeric models to design and build advanced materials for two types of nanosensors, ultimately creating new ways to conduct microbiological and molecular research.
Connect is a pilot seed grant program that stimulates inter-organizational research between UTSA and SwRI in advanced materials, chemistry and chemical engineering, energy, environment, security and manufacturing. Through Connect, UTSA and SwRI commit up to $100,000 to fund one or more proposals that involve a minimum of one principal investigator from each organization for research likely to lead to external funding.
"Though the Connect program, SwRI and UTSA have a tremendous potential to positively impact society by exploring ideas that could lead to long-term federal funding and eventual commercialization," said Robert Gracy, UTSA vice president for research. "We are eager to see the impact of this initial funding as Professor Ayon and Ms. Strickland pursue their research."
"We hope that the Connect program will help stimulate the transfer of new discoveries from basic research conducted at UTSA into applied research at SwRI resulting in new and useful technologies for society," said Walter D. Downing, SwRI executive vice president. "The key is finding technologies that are of interest to the faculty and staff of our organizations and also meet the future needs of society."