Cultural Connections Receptions: Meet students, faculty and staff Aug. 23-24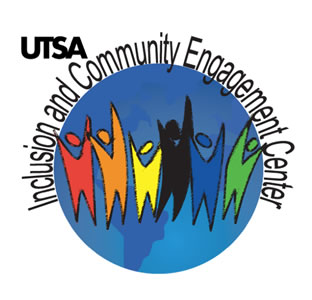 Share this Story
(Aug. 20, 2010)--As part of Roadrunner Days, the UTSA Inclusion and Community Engagement Center will host the fifth annual Cultural Connections Receptions Aug. 23-24 to welcome new and transfer students who are part of UTSA's diverse population. Open to all UTSA students, faculty and staff, the receptions will be in the University Center Denman Room (2.01.28) on the Main Campus. See the schedule below.
The receptions are centered on students who self-identify as members of particular groups. These include students who are African-American and black, Latino and Latina, GLBTQ (gay, lesbian, bisexual, transgender and questioning), and Asian and Pacific Islander.
Each reception will include a short program with a short activity and comments from faculty and staff members. Snacks and beverages will be provided, along with displays by student organizations and information on UTSA resources.
If you plan to attend, visit the UTSA Roadrunner Days website, select the "Cultural Connections" tab at the top of the page and complete the registration form.
For more information, call the Inclusion and Community Engagement Center at 210-458-4770.
------------------------------
Cultural Connections Receptions
All are in the University Center Denman Room (2.01.28), Main Campus
Monday, Aug. 23
Asian and Pacific Islander students, 2-3 p.m.
Latino and Latina students, 4-5 p.m.
Tuesday, Aug. 24
GLBTQ students, 1-2 p.m.
African-American and Black students, 3-4 p.m.