UTSA's new rent-a-text program helps students save up to 50 percent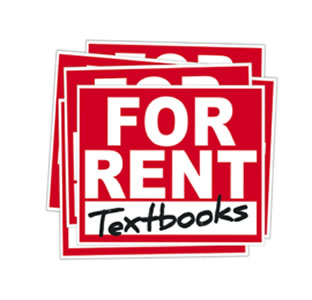 Share this Story
(Aug. 23, 2010)--UTSA now offers textbook rental at the bookstores on the Main and Downtown campuses. The Rent-A-Text service offers students 50 percent or more off the price of purchasing new textbooks. The program is available for approximately one-third of titles at UTSA and will grow with faculty involvement.
A program with bookstore operator Follett Higher Education Group, Rent-A-Text is based on Follett's pilot program with seven schools across the country including the University of North Texas and the University of Texas at Arlington. In the first semester, students saved nearly $2 million and more than 90 percent of students surveyed expressed satisfaction with the pilot program.
"We have been at the forefront of cost-savings programs for more than a century," said Thomas A. Christopher, president of Follett Higher Education Group. "Helping to reduce the cost of higher education is part of our mission, and we look forward to working with UTSA to deliver substantial textbook savings to students."
Students have the option of buying a new textbook at the regular price, purchasing a used text at 75 percent of the regular price or renting a text at an average of 50 percent of the regular price. Rent-A-Text allows highlighting, note taking and the normal wear-and-tear associated with coursework -- and also presents a sustainable choice, extending the textbook life cycle.
To participate in the program, students must present government-issued identification and provide collateral in the form of a credit card to be used only in the event of non-returns. Participants will be reminded to return rentals through e-mail or text messages.
Students also can convert their rental into a standard sale for a small premium. When the semester is completed, rentals must be returned in acceptable condition after finals.
For more information visit the Rent-A-Text website.