Faculty, staff: Wellness program helps increase activity, change eating habits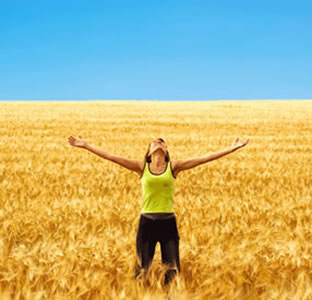 Share this Story
(Aug. 30, 2010)--UTSA faculty and staff are invited to join the free Rowdy New U wellness program. The six-month program is centered on helping participants increase activity levels, change eating habits and become more involved in healthy living, resulting in longer and better lives.
Other benefits are increased employee morale and productivity and lower absenteeism. And, when happier, more helpful employees come in contact with students, it equals a happier campus.
Sponsored by the Office of Environmental Health, Safety and Risk Management, special wellness activities and programs are available at the Main and Downtown campuses. UTSA faculty and staff members can participate in the program, but family members cannot.
It's easy to sign up. Visit the Rowdy New U website and complete the registration form.
"After you register, come to the Wellness Program office for an assessment, which includes body composition measurements and a blood pressure check, and you're ready to start the program," said Kristee Phelps, UTSA wellness coordinator. "You choose the classes and activities you would like to participate in, and you decide how frequently you wish to participate."
The program guideline is "Don't lose weight, lose inches." The main goals are to increase vegetable and fruit intake, eat the right amount and right kinds of carbs, regulate the frequency of eating and caloric intake -- and for participants to set goals for themselves.
Participants check in every three months and receive an updated assessment. Some continue in the program after the initial six months is complete. The program offers group exercise classes, lunch-and-learn sessions and the demonstration kitchen. Classes are offered mornings, at noon and evenings, and there are incentives. Get points as you go, and earn prizes such as a t-shirt, tote bag, pedometer, wellness books and more.
Faculty and staff members are invited to visit the Wellness Program office in Sports Services Building A, one of three small mobile buildings adjacent to the Business Services Annex on the west side of the Main Campus. You can try out the relaxation station with a massage chair that does two kinds of massages while it stretches and tilts you -- and puts you in the mood for Rowdy New U.
For more information, contact Kristee Phelps at 210-458-6102.
------------------------------
UTSA student Giselle Guadron provided material for this article.
------------------------------
Results for the first six-month cohort
Pre-assessment to final assessment (January-June)
This group lost 142.4 pounds, gained 62.2 pounds of muscle mass and lost 228 inches.
Congratulations! Most points: Cindy Lira -- 44.4
Other high performers:
Amy Alvarez
Jan Barnett
JJ Chavez
Robin Diamond
Kelly Kam-Watson
Amanda Key
Marianne Lewis
Jennifer Lilly
Anna Paccione
Kristi Ulrich
Rosa Varela
Nancy Woodward
Mid-assessment to final assessment (April-June)
This group lost 77.6 pounds, gained 58 pounds of muscle mass and lost 140 inches.
Congratulations! Most points: Marianne Lewis -- 24.5
Other high performers:
Jan Barnett
JJ Chavez
Robin Diamond
Lisa Jurgajtis
Cinda Lira
Anna Paccione
Lorna Stafford
Kristi Ulrich