University Center gallery opens with photographs by President Ricardo Romo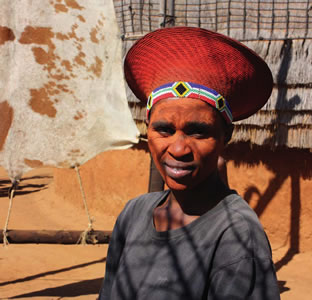 Share this Story
(Sept. 27, 2010)--Gallery 23, a new art gallery in the University Center on the UTSA Main Campus, will be the site of a grand opening reception from 5:30 to 7:30 p.m., Wednesday, Sept. 29. Running through Oct. 30, the opening exhibit is "South Africa," featuring photographs by UTSA President Ricardo Romo. The reception and gallery are free and open to the public.
The goals of Gallery 23 are to offer cultural enrichment, enhance diversity on campus and provide opportunities to explore the arts. The gallery will showcase work by students, staff, faculty, alumni and local artists.
"This new area will boost the continuing interest and support UTSA has in the arts as well as offer a new cultural touch point for all UC guests," said Lowa Mwilambwe, University Center director. "It's an extra honor to feature President Romo's work in our first exhibit."
Curated by Arturo Almeida, curator of the UTSA Art Collection, "South Africa" was inspired by a summer 2008 trip by Romo and his wife, Harriett Romo, UTSA professor of sociology. The trip centered on a literacy project led by Misty Sailors, UTSA associate of interdisciplinary learning and teaching, and included stops in Johannesburg, Cape Town, Durban, Pretoria and many rural villages.
Along with working with literacy project participants, they visited Kruger National Park, where they spent four days on a photo safari. President Romo took hundreds of photos and had the rare opportunity to photograph lions hunting a wildebeest -- something his guide hadn't seen in 10 years of photo safaris.
"I chose my subjects opportunistically as I came upon them," said Romo. "I hope the photos help people appreciate the importance of conservation and taking care of nature and wildlife."
Gallery 23 hours are 11 a.m.-7 p.m., Monday-Thursday, and 11 a.m.-5 p.m., Friday. The gallery is near the UC "Fiesta Dancers" statue entrance and takes its name from its room number, UC 1.02.23. For more information, contact Tabitha Byrne, assistant director of University Center programs, at 210-458-6044.