Sid W. Richardson Foundation gives $160K to Texas Prefreshman Engineering Program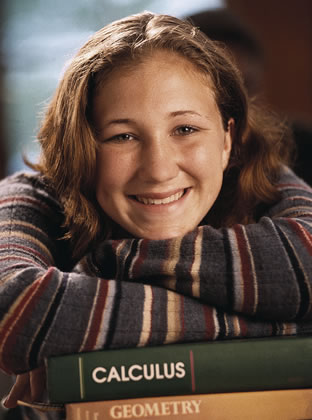 Share this Story
(Oct. 18, 2010)--Officials at The University of Texas at San Antonio announced Oct. 14 the receipt of a $160,000 gift from the Sid W. Richardson Foundation to support the continued operation of the Texas Prefreshman Engineering Program (TexPREP), an academically intense program that engages youths in the fields of science, technology, engineering and mathematics. The gift brings the foundation's total support of TexPREP to $1,369,000.
"For more than 20 years, the Richardson Foundation has supported studies and programs designed to strengthen our public schools in providing high-level education for all students from all backgrounds," said Val Wilkie, executive vice president of the Sid W. Richardson Foundation. "Recently, as we have focused on math and science, the TexPREP program has been one of the most successful programs in carrying out that mission at the high school level."
Founded in 1979 at UTSA by Manuel Berriozabal, UTSA professor of mathematics, TexPREP prepares middle and high school students, especially minorities and females, for careers in science and engineering by teaching engineering and related principles, abstract reasoning and problem-solving skills. The academically intense curriculum is delivered over four summers.
Additionally, high school students who have completed PREP III and are sophomores or juniors may take University PREP for college credit. Since the program was first offered 32 years ago, TexPREP has grown from serving 44 students at one venue to serving approximately 4,000 TexPREP students in other cities across Texas in 2010.
"The Sid W. Richardson Foundation has supported TexPREP since 1994 and has grown to become one of the program's most strategic benefactors," said Rudy Reyna, PREP executive director. "With the foundation's support, TexPREP has been able to reach tens of thousands of youths and engage them in science, technology, engineering and mathematics, demonstrating that careers in those areas are fun and accessible. Many of the students who have participated in the program have since gone on to become successful engineers and scientists working in government, corporations and other industry sectors. That success would not have been possible without the support of the Sid W. Richardson Foundation."
Established in 1947, the Sid W. Richardson Foundation provides grants to Texas nonprofit organizations specializing in education, health care, human services and the arts.