UTSA alumna Mitra Miri awarded $182,500 from NSF and Ford Foundation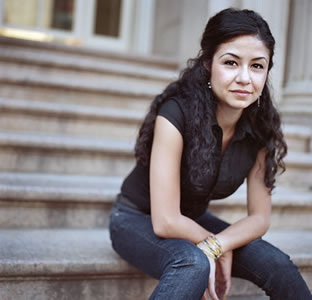 Share this Story
(Nov. 4, 2010)--UTSA alumna Mitra Miri '08 was admitted in 2009 to the Yale University interdepartmental neuroscience program, a highly competitive graduate program that accepts only a handful of new students each year. Over the last several months, Miri has received two grants totaling $182,500 to support her graduate studies.
Over the next three years, she will receive $122,500 from the National Science Foundation (NSF) Graduate Research Fellowship program, which offers competitive funding to graduate students in the United States and abroad. The program has supported numerous Nobel Prize winners including past fellows U.S. Secretary of Energy Steven Chu, Google founder Sergey Brin and "Freakonomics" co-author Steven Levitt. The award includes a $30,000 annual stipend, $10,500 annually for tuition and books, and $1,000 for international travel.
Additionally, Miri won a three-year, $60,000 Ford Foundation Diversity Fellowship, one of 40 awarded annually. The Ford Foundation pre-doctoral fellowship program encourages diversity in higher education by supporting promising American students from diverse backgrounds with $20,000 annual stipends for their graduate studies. Fellows are chosen based on academic achievement and commitment to a scholarly career incorporating diversity in the classroom.
Miri, an Honors College student, transferred to UTSA in 2005 after taking classes at the University of Texas at Austin and Amherst College. From 2005 to 2008, she worked as a research assistant in UTSA's neurobiology of aging laboratory under the mentorship of Edwin Barea-Rodriguez, UTSA associate professor and chair of the Department of Biology.
During that time, she also gained research experience through the UTSA Louis Stokes Alliance for Minority Participation, Harvard University's Summer Honors Undergraduate Research Program, the Universidad Nacional Autonoma de Mexico Minority Health International Research Training Program and the National Institutes of Health summer internship program.
In 2008, Miri graduated with honors, earning a bachelor's degree in biology with a minor in political science. Ultimately, she hopes to build an academic career in science policy and translational research.
"When I was looking to transfer out of Austin, I knew San Antonio was really building up its research, and I was interested in getting in on the ground floor," said Miri. "The Honors College and Dr. Ann Eisenberg were instrumental in making sure that I pursued different summer opportunities in research. Those experiences have helped me tremendously in my graduate studies."