CASE names UTSA's Patricia Graham one of three outstanding advisers from around the world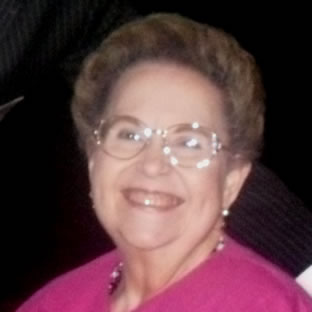 Share this Story
(Nov. 18, 2010)--Patricia Graham, UTSA executive director of special events, recently was recognized as one of three outstanding advisers from around the world at the international Council for Advancement and Support of Education (CASE) ASAP Network Convention in Kansas City.
Graham was recognized as an outstanding adviser at the CASE District 4 conference last spring. District winners then are entered in the international competition. The annual international awards recognize outstanding student and adviser leadership and achievement and outstanding student programming among the CASE ASAP membership.
UTSA Ambassadors, a CASE ASAP member organization, submitted the Outstanding Adviser Award application on behalf of Graham including an essay by UTSA student Harrison Pierce.
In the essay, Pierce noted that Graham is responsible for establishing the UTSA Ambassadors and developing it into one of the most prestigious campus organizations. Each year, the group gives an average 7,000 hours of service to UTSA in the form of tours, event hosting and coordinating commencement ceremonies. From eight members at its inception in 1988, the organization now is comprised of up to 70 members each year with as many as 30 Ambassadors in training.
In the essay, Pierce said, "Dr. Graham has had numerous accomplishments and awards, but the UTSA Ambassadors are her pride and joy... [She] has always believed in the excellence of others. She always pushes us to reach for our true potential... Because of her, I have always strived to do what I can for the UTSA Ambassadors...
"Like me, many of the Ambassadors have felt her gentle nudges to prove their potential that she personally sees. But, as Dr. Graham gives us that push, she's always there with us giving encouragement that means more to us than any award. Her smile can set a person at ease even in the most nervous moments...
"Dr. Graham shows more pride for UTSA than anyone I know and shows it by attending every home game for volleyball and basketball, always promoting UTSA and truly caring for UTSA's growth...
"But, more than anything else, Dr. Graham is a friend to us all. She cares for our wellbeing and for our success. She does everything she can to make our college experience the best it can be...
"Dr. Graham is more than an adviser; she's our mentor, our counselor, our cheerleader and finally our friend. That is what Dr. Graham means to all of us and why she truly is the most outstanding adviser there is."