New UC Information Center opens: Enter 'Ask Info' contest and win prizes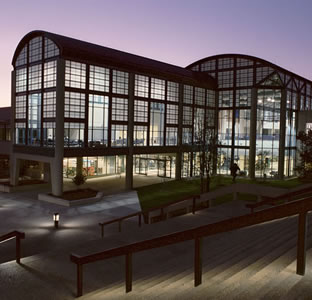 Share this Story
(Nov. 9, 2010)--The University Center Information Center on the UTSA Main Campus has moved to a new location north of the stairs near the bookstore. The new location offers more visibility for the nearly 20,000 daily guests that visit the UC on weekdays. As part of the opening of the new location, UTSA community members can enter the "Ask Info" contest this month and win prizes.
Student Information Center assistants provide directions to campus, help guests locate events, and provide information on attractions, restaurants and shopping in the surrounding area. From how to drive to campus to where to go to eat after a long day, the student assistants are there to help.
"To celebrate this new location, expand our body of knowledge, and enhance our staff training process, we have created an 'Ask Info' contest," said Jared Jones, UC assistant director for marketing and communications. "We invite students, faculty and staff to join the fun and have a chance to win a prize by submitting any and all questions about UTSA and the surrounding area."
Participants can submit questions by calling 210-458-4735, posting on the Information Center Facebook page or visiting in person. Each week, one student and one faculty or staff member -- selected at random from all who have submitted questions -- will win a UC Gear Pack, which includes a reusable shopping bag and water bottle, notebook, flash drive, pen and pencil. At the end of the contest, all participants will be entered into a drawing to win two Santikos movie tickets. There will be one drawing each for faculty-staff and students.
Questions should focus on UTSA and the surrounding area, and individuals can submit up to five questions per day. Information Center student assistants will answer the questions and post the responses on Facebook and the Information Center website. Answers also will be incorporated into the Information Center's training materials.
The contest runs Nov. 8-Dec. 3 with winners notified each Friday except Thanksgiving weekend. The movie ticket winners will be announced Monday, Dec. 6.
Call, click or visit the Information Center today for your chance to win!