Tom and Pat Frost continue giving legacy with support to UTSA teacher-prep program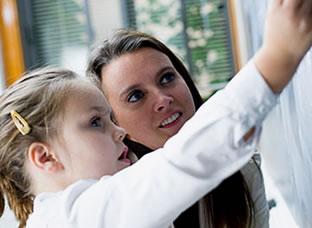 Share this Story
(Dec. 1, 2010)--UTSA announced today a $300,000 gift from Tom and Pat Frost to support the Generating Educational Excellence in Mathematics and Science (GE2MS) teaching program, which recruits and prepares UTSA math and science majors to become effective high school educators. The gift brings the Frosts' overall commitment to more than $1 million in support of UTSA's GE2MS program.
In fall 2003, Tom and Pat Frost founded UTSA's GE2MS program, known on the UTSA campus for the previous six years as UTeach. The GE2MS program improves teacher education and preparation in San Antonio and the surrounding region. The couple's gifts to the program are made in honor of Tom Frost's great-grandfather, T.C. Frost, who came to Texas in 1855 as a teacher (an assistant professor at Austin College) and later founded Frost Bank in 1868.
"Tom and Pat Frost's support of UTSA has been vital to the growth of our teacher education programs," said Marjie French, UTSA vice president for university advancement. "With the Frosts' continued leadership and commitment to education, UTSA has laid the foundation to offer exceptional training programs to the next generation of primary and secondary school teachers. We thank the Frosts for their continued and loyal support."
The Frosts' giving and vision has paved the way for GE2MS to receive additional funding. Since 2002, the program has received $582,280 from the National Science Foundation and nearly $100,000 in matching corporate funds from the AT&T Foundation. Earlier this year, it received $287,050 from the San Antonio-based Ewing Halsell Foundation.
"San Antonio, like many of the country's major metropolitan areas, has long faced a critical shortage of new math and science teachers to educate our youth," said Tom Frost of San Antonio-based Frost Bank. "In just eight years, UTSA's GE2MS program has become a model teacher-training program with an extremely high success rate in producing and placing math and science teachers. Pat and I are thrilled to support this important initiative."
Offered by the UTSA College of Sciences and College of Education and Human Development, the GE2MS program has an interdisciplinary curriculum that allows undergraduates to earn their teaching credentials while simultaneously earning math or science degrees. The program places first-semester freshman in classrooms so they immediately can begin observing master teachers and interacting with students. It also gives participants the opportunity to attend conferences and seminars and to network with seasoned teachers in the region.
The success of GE2MS is attributed to open lines of communication with administrators and teachers in San Antonio's public schools. The partnership allows UTSA and the school districts to collaboratively address issues, resulting in better training for UTSA students and a lower-than-average rate of attrition once schools hire GE2MS graduates.
To date, there are 59 graduates of the program. Forty of those teach in high schools and 10 at elementary schools with those remaining pursuing various other interests. During the 2009-2010 academic year, 17 students did student teaching in area high schools. This year, an additional 28 are student teaching.
"Through the Frosts' generous support, the GE2MS program is creating a pipeline of highly skilled candidates to fill high school math and science vacancies," said Joseph Lazor, GE2MS program director. "Not only does the program change the lives of the UTSA students who decide to pursue teaching careers, it positively impacts the high school students who learn from those teachers as they prepare for their own college careers."