UTSA education college launches Consortium for Social Transformation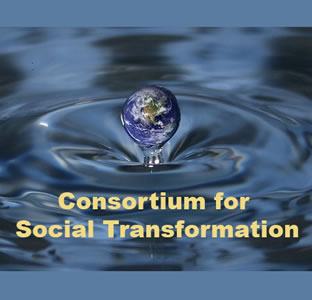 Share this Story
(Feb. 10, 2011)--The UTSA College of Education and Human Development (COEHD) has launched the Consortium for Social Transformation to reaffirm its commitment to embracing multiculturalism and preparing students to engage in a global environment.
>> In celebration of the creation of the consortium, a reception open to the UTSA community is set for 5:30 p.m., Wednesday, Feb. 23 in the Business Building University Room (2.06.04) on the UTSA Main Campus.
The new consortium will house the university's ethnic and gender studies programs in African American studies, Mexican American studies and women's studies. The focus of the consortium will be to strengthen the role and presence of these programs, as well as aspiring programs at the university.
"Having strong ethnic and area studies programs supports the university's strategic plan, UTSA 2016, and exemplifies the strategic plan's foundational themes of promoting diversity, globalization and transformative leadership," said John Frederick, UTSA provost and vice president for academic affairs.
The consortium grew out of the provost's Inclusiveness Task Force, which in 2008-2009 issued a report that led ultimately to centralizing these programs in the COEHD.
"The idea behind all the programs in the consortium is that social equality is directly related to educational equality," said Betty Merchant, dean of the UTSA College of Education and Human Development. "It's more than cultural exchange; it's about fulfilling the need to educate more people in our community."
Since spring 2009, a smaller steering committee including some members from the original task force has been working to draft a proposal and memoranda of understanding for the Consortium of Social Transformation.
"I think the greatest gift of the consortium is the idea of sharing and partnership," said Marie "Keta" Miranda, committee member and director of the UTSA Mexican American Studies program. "The university administration is putting us together so that we can share knowledge and resources, so that is growth at a time when budgets are tightening in higher education."
In fall 2010, 82 students at UTSA declared majors or minors in Mexican American studies, Women's studies or African American studies. Approximately 315 were enrolled in unique courses in those subjects for the fall 2010 semester, not including the numerous courses that are cross-listed with other departments.
The UTSA College of Education and Human Development is the leading provider of educators in the San Antonio area and one of the largest in Texas. Ranked third in the United States as producer of teacher-education degrees for Hispanics, the college is responsible for innovative research and grants in professional development, technology enhancement, health, school readiness, and bi-national and bicultural issues.