UTSA's Darcy Hardy to serve one year in Washington distance learning post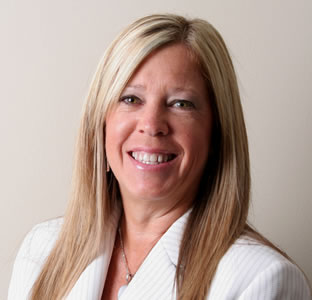 Share this Story
(Feb. 16, 2011)--The United States Distance Learning Association (USDLA) recently announced Darcy Hardy, USDLA past president and current board member and UTSA assistant vice provost for technology education initiatives in the Office of Information Technology, has joined the Office of the Assistant Secretary Employment and Training Administration (ETA) in the U.S. Department of Labor on a one-year appointment. She will return to UTSA after the USDLA appointment.
The author of numerous articles and books on distance learning and the recipient of many awards, Hardy has extensive experience in online learning initiatives and will serve ETA as an education technology expert. She will focus on providing technical assistance and guidance to explore how the ETA can take advantage of online learning advances available to private sector and government agencies.
Additionally, Hardy will support the recently announced Trade Adjustment Assistance Community College and Career Training (CCCT) grant program that will award approximately $500 million annually for a total of $2 billion over four years.
The CCT program complements President Obama's goal of having the highest proportion of college graduates in the world by 2020 by helping to increase the number of workers who attain degrees, certificates and other industry-recognized credentials. The grants will help provide quality education and training services to workers, as well as free online learning materials to expand access to education.
"We congratulate Darcy on being selected for such an important task for the United States and we stand ready to support her and the Administration as they work to increase the number of college graduates via the use of technology," said John Flores, CEO of USDLA. "Today distance learning is an ever-growing entity within the education and training industry."
"These grants will help educators and industry work together to ensure that more students are graduating with the skills that employers need," said Secretary of Education Arne Duncan. "This program is not about tinkering -- it's about transformation. This is not about getting more students to enroll -- it's about getting more students to graduation day and into good jobs."
Grant applicants must be community colleges or two-year degree granting institutions of higher education as defined in the Higher Education Act of 1965. Grants will enable institutions to expand capacity to create new education or training programs or improve existing ones to meet the needs of local or regional businesses. By statute, every state, the District of Columbia and Puerto Rico will receive at least $2.5 million each year in grant awards.
------------------------------
About the United States Distance Learning Association
The United States Distance Learning Association (USDLA) is a nonprofit association formed in 1987 in Boston, Mass. USDLA promotes the development and application of distance learning for education and training and serves the distance learning community by providing advocacy, information, networking and opportunity. Distance learning and training constituencies served include pre-K-12 education, higher and continuing education, and home schooling as well as the business, corporate, military, government and telehealth markets.