March 15 deadline: Submit nominations now for University Life Awards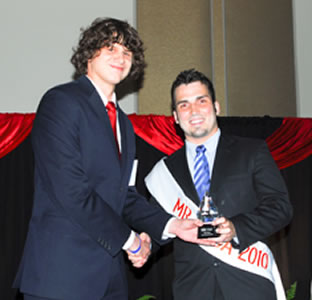 Share this Story
(Feb. 28, 2011)--The University Life Awards honor the most outstanding students, registered student organizations, faculty and staff members at UTSA. This year, the Student Government Association celebrates 35 years of awarding excellence in leadership.
Nominations for University Life Awards are being accepted now through the Student Government Association website. Nominations must be submitted online by 5 p.m., Tuesday, March 15.
Nominees will be notified shortly after this process. Finalists will be notified and winners will be announced at the University Life Awards program at 6 p.m., Thursday, March 31 in the University Center Ballroom (1.104) on the Main Campus.
>> To view criteria and to make nominations, visit the UTSA Student Government Association website. For more information, contact John Montoya at 210-458-4936.