UTSA sustainability energy institute to present March 22 lecture on wind energy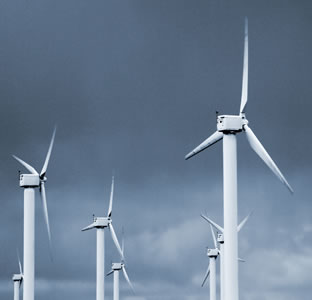 Share this Story
(March 17, 2011)--The UTSA Texas Sustainable Energy Research Institute and the San Antonio Clean Technology Forum invite the public to attend "The Role of Wind Energy: Today and Tomorrow," a free lecture featuring renewable energy expert Jose R. Zayas Sr., senior manager of the Renewable Energy Technologies group at Sandia National Laboratories.
Free and open to the public, the lecture will be from 4 to 5 p.m., Tuesday, March 22 in the Main Building Auditorium (0.104) on the UTSA Main Campus. A 15-minute Q&A session will close the lecture. (View a campus map.)
Zayas contributes to a variety of national initiatives to promote the expansion of additional clean energy technologies in the United States. He also is leading a federal interagency research program to address barriers affecting the continued deployment and acceptance of wind energy systems across the nation. He holds a bachelor's degree in mechanical engineering from the University of New Mexico and a master's degree in mechanical and aeronautical engineering from the University of California at Davis.
"Wind energy has made significant contributions to the renewable energy portfolio across Texas, within the U.S. and elsewhere over the last two decades," said Les Shephard, director of the Texas Sustainable Energy Research Institute and professor of civil and environmental engineering. "Technology has advanced considerably over this time and challenges associated with reliability, intermittency and transmission are being addressed and mitigated. Intelligent turbine blades coupled with advanced, more efficient blade designs, higher reliability gearboxes, larger turbines and improved efficiency with lower wind conditions have all had significant impact. Innovation will continue to play a critical role in the future of wind energy as we move offshore and as the size of the wind energy systems continues to increase."
Reservations are not required to attend the March 22 lecture, however seating is limited and will be available on a first-come, first-served basis. Doors will open at 3:30 p.m. The lecture will begin promptly at 4 p.m.