UTSA hosts Great Cities Dialogue on government accountability, civic engagement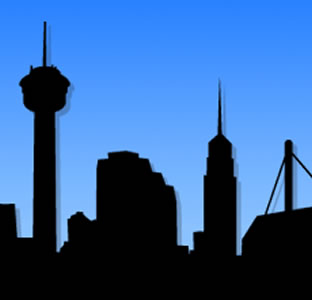 Share this Story
(April 18, 2011)--SA 2020, a six-month, community-wide collaborative defining the future of San Antonio, will be the focus of this year's Great Cities Dialogue from 8 a.m. to noon, Friday, April 22 in the Buena Vista Street Building Assembly Room (1.338) on the UTSA Downtown Campus. Admission is free and open to the public with free parking available in the university's D-3 lot on S. Pecos-La Trinidad Street.
>>Watch the event live via videostream. The videostream also will be available post-event.
Sponsored by the Office of San Antonio Mayor Julian Castro and the UTSA College of Public Policy, Castro will begin the conversation to advance ideas established during SA 2020.
"I applaud UTSA for stepping forward and becoming one of the first partners to join the action phase of the SA 2020 effort," said Castro. "Civic engagement was one of the cornerstones of SA 2020, and I'm excited that UTSA's College of Public Policy is actively engaged in moving the conversation forward."
Great Cities Dialogue participants will begin an action plan for progress on the government accountability and civic engagement element of SA 2020, guided by ideas included in the recently released 2011 report.
"At this event, our most interactive Great Cities ever, citizens will work together to move the city toward targets identified in the SA 2020 community meetings," said Francine Romero, associate dean of the UTSA College of Public Policy. "We will look at ideas on how to improve voter turnout, public service volunteerism, access to public information, diversity of city boards and commissions, and much more. We will then discuss how to make these indicators happen."
Great Cities Dialogue is an ongoing UTSA College of Public Policy series that gathers leading academic experts, civic leaders and policy makers to discuss issues of significance to San Antonio and provide opportunities for community dialogue. Discussion is centered on key topics influencing San Antonio's growth and development into a great city.
>> Registration for the event is encouraged; to register, email copp@utsa.edu or call Marian Bownds at 210-458-2530.