UTSA football home games to kick off this fall at 1 p.m. at the Alamodome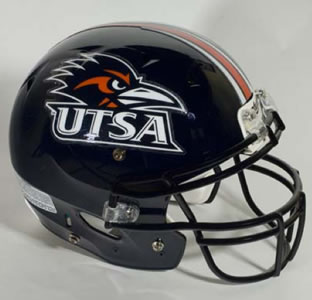 Share this Story
(May 5, 2011)--UTSA announced Thursday that all six home football games for the 2011 season will kick off at 1 p.m. at the Alamodome.
The Roadrunners will host Northeastern State on Sept. 3, McMurry on Sept. 10, Bacone College for the Homecoming Game on Sept. 24, South Alabama on Oct. 8, Georgia State on Oct. 29 and Minot State on Nov. 19 in their inaugural season.
UTSA also has road game times confirmed for Sept. 17 at Southern Utah (7 p.m. Central), Oct. 1 at Sam Houston State (6 p.m.) and Nov. 12 at McNeese State (7 p.m.). The Roadrunners also play at UC Davis on Oct. 15, but a kickoff time has not been set yet.
Season tickets are on sale now. For prices and more information, visit the UTSA Athletics website.