UTSA ranks 20th among state agencies in purchases with minority businesses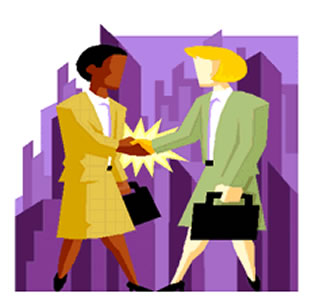 Share this Story
(May 4, 2011)--In fiscal year 2011, UTSA ranked 20th among all state agencies in the percentage of eligible expenditures made to historically underutilized businesses (HUB) vendors. UTSA ranked second among University of Texas System institutions in the percentage of expenditures made to HUB vendors.
UTSA spent more than $8 million this fiscal year with HUB vendors, which are minority- and women-owned businesses certified by the state.
The total amount spent with HUB vendors accounted for more than 25 percent (25.58%) of UTSA's eligible purchases. In the UT System, only UT El Paso had a higher percentage of purchases (31.54%), but spent less with HUB vendors ($6.4 million).
"The HUB program contributes to keeping more of the university's purchasing dollars in our community," said Robert Dickens, interim director of purchasing and distribution services. "We are proud of our partnerships with several agencies to educate the vendor about the opportunities to do business with UTSA."
Special recognition goes to the purchasing and distribution services department staff members who have made great strides in including HUB vendors in the procurement process.
Recognition also goes to the HUB Staff Coordinating Group (SCG) for assisting UTSA in consistently maintaining its high HUB ranking among state agencies and UT institutions. The SCG meets quarterly to discuss HUB activities and provides direction to ensure the university meets its HUB strategic goals and objectives.
------------------------------
For more information, contact Irene Maldonado or visit the UTSA HUB Program website.
>> View the Fiscal Year 2011 Semi-Annual HUB Report at the Window on State Government website.