UTSA Office of P-20 Initiatives hosts summer theater camp for students ages 13-16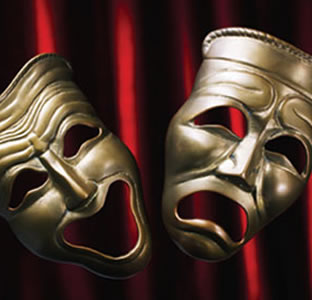 Share this Story
(June 24, 2011)--Acting, storytelling, mask making and improvisation are only a few of the activities at UTSA's first summer theater camp. The P-20 Performers Theater Camp is 9 a.m.-4 p.m., July 11-22 at the UTSA Downtown Campus, 501 W. Durango Blvd., San Antonio, Texas 78207.
Instructors Claudia Flores and Vic Trevino will share their knowledge of Hollywood movie production, local and national stage productions, and acting experience that have landed awards for both of them.
The theater camp is part of the UTSA Office of P-20 Initiatives summer series, and is for students ages 13-16. Cost is $300 and includes lunch, camp t-shirt and materials for an end-of-camp production that will be written, produced, acted and directed by camp participants. For more information, call Rose Ann San Martin at 210-458-2767. (Download the P-20 Performers Theater Camp registration form.)
And, there is still time for students entering ninth, 10th and 11th grades in fall 2011 to enroll in the Rackspace Fast Track High School STEM Summer Institute from July 25 to Aug. 3. The Fast Track camp is a collaboration of the UTSA Office of P-20 Initiatives, UTSA College of Engineering and Rackspace Hosting.
Participants will experience college life, learn how to prepare for college and gain hands-on knowledge in the STEM (science, technology, engineering and mathematics) fields through field trips, activities involving robotics and much more. The registration deadline is July 1. For more information, download the Fast Track Camp flier.