UTSA Fall Convocation ceremony is 9:30 a.m. Aug. 22 at Convocation Center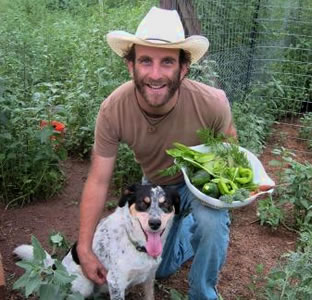 Share this Story
(Aug. 19, 2011)--Continuing a tradition initiated in 2002, as part of the UTSA Roadrunner Days welcome events, the 2011 UTSA Fall Convocation ceremony is 9:30-10:30 a.m., Monday, Aug. 22 in the Convocation Center on the Main Campus. As part of the theme "Sustainable Living," Doug Fine, author of the Freshman Common Reading, "Farewell, My Subaru," will deliver the keynote address and meet students, faculty and staff.
>> Unable to attend? View a live videostream during the Fall Convocation ceremony.
The convocation is an opportunity for the university community to celebrate the beginning of the new academic year. At the Fall Convocation, new students learn about UTSA academic traditions, hear from an inspiring speaker, celebrate UTSA accomplishments, look to the future and develop pride in UTSA and the UTSA family. This year's convocation will showcase the new Roadrunner Creed.
The keynote speaker for the 2011 Fall Convocation is Doug Fine. Fine's book, "Farewell My Subaru: An Epic Adventure in Local Living," will be read by all freshmen for the Common Reading Experience. Having moved to an obscure valley in southern New Mexico to see if he could truly live a sustainable lifestyle, Fine examines in the book whether a digital-age human can live without petroleum but without giving up any of his digital-age comforts.
------------------------------
Processional participants continental breakfast
University Center Ballroom (1.104)
8-9 a.m.
Academic -rocessional (in academic regalia)
University Center ballroom foyer
9 a.m.