UTSA hosts 'Name That Author' literary competition Oct. 28 at Main Campus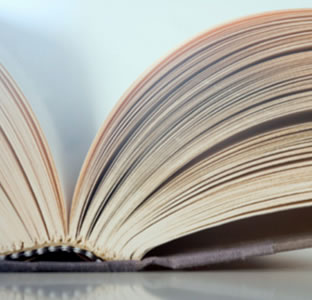 Share this Story
(Oct. 26, 2011) -- If you think you know literary history, now is your chance to put your knowledge to the test. The UTSA Department of English will host the inaugural "Name That Author" competition at 7:30 p.m., Friday, Oct. 28 in the Business Building University Room (2.06.04) on the Main Campus.
The questions will span the entire history of English and American literature, and the competition will be divided between undergraduate and graduate students. Cash prizes totaling $2,000 will be awarded to six finalists.
"We will have six panelists at a time answering questions and competing against each other," said Steven Kellman, UTSA professor of English. "The top three will move on to the second round and the first prize winners in both categories will receive $600, then $300 for second place and $100 for third."
Kellman came up with the idea after hosting a similar event as an officer in the National Book Critics Circle at the Texas Book Festival in Austin. The competition was a success with both professional authors and audience members in attendance. Kellman hopes the competition is successful enough to become an annual event at UTSA.
"I hope people are entertained in an intellectual manner, which is appropriate in a university setting," said Kellman. "We now have a football program, so there is no reason why we can't also have academic competitions."
The $2,000 in cash prizes is provided through the endowment of Sonja Lanehart, UTSA professor and Brackenridge Endowed Chair in Literature and the Humanities.
For more information, contact Steven Kellman at 210-458-5216.