UTSA welcomes Cornyn, Van de Putte for Cyber Security Awareness Month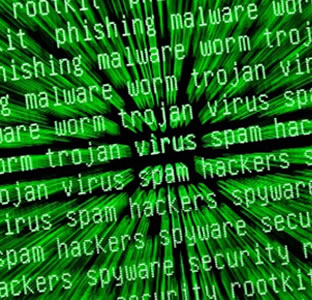 Share this Story
(Nov. 2, 2011) -- U.S. Senator John Cornyn (R-Texas) and state Senator Leticia Van de Putte joined UTSA faculty, staff and supporters this week at the UTSA Advanced Visualization Laboratory on the UTSA Main Campus to celebrate Cyber Security Awareness Month. The event also commemorated the 10th anniversary of the UTSA Center for Infrastructure Assurance and Security (CIAS).
Established in 2001, CIAS grew to become the go-to source for government entities seeking to prevent and prepare for cyber security attacks and for students pursuing cyber security careers. Notably, the CIAS has forged the development of the National Collegiate Cyber Defense Competition, CyberPatriot competition for high school students and the new Panoply competition; garnered $34 million in federal funding; developed Project Dark Screen, a proprietary cyber preparedness training model to prepare governments to prevent, detect, respond to and recover from cyber attacks; contributed to legislation to establish a national cyber-security preparedness consortium to address cyber incident handling and to change the way open-records requests are networked in Texas; and trained 1,400 individuals in 15 states.
UTSA expanded its cyber security research and training initiatives in 2007 when it opened the Institute for Cyber Security (ICS) through a competitive $3.5 million grant from the Texas Emerging Technology Fund the prior year. The center is directed by world-renowned cyber-security researcher Ravi Sandhu.
In partnership with academia, government and industry, the ICS conducts basic and applied research on cyber security problems with real-world applications to achieve the goal of fully realizing the productivity and quality-of-life potential offered by cyber technologies. The ICS also develops technologies and services for the commercial market.
Most recently, UTSA recruited Frederick Chang from UT Austin to its College of Business to establish UTSA's third security-focused research center, the Center for Education and Research in Information and Infrastructure Assurance and Security (CERI2S). The center specializes in digital forensics, information security management and strategy, applied network and information systems security, the economics of information security and information security psychology.
It also is home to two cyber-security laboratories: the Advanced Laboratory for Infrastructure Assurance and Security, where a secure server area supports faculty research in areas such as network intrusion detection, development of forensic search algorithms and data mining for security; and the Laboratory for Advanced Information Security Education and Research, which provides researchers with a carefully controlled and highly secure environment in which to study cyber security phenomenon for research and education.
Cyber security is one of UTSA's five research strengths. The university is a designated Center of Academic Excellence in Information Assurance Education (CAE) and is one of only 47 universities in the nation to be designated a Center of Academic Excellence in Information Assurance Research (CAE-R) by the National Security Agency and Department of Homeland Security. Programs span the UTSA College of Sciences, College of Business and College of Engineering.