Free or low-cost workshops: Learn from UTSA's small business experts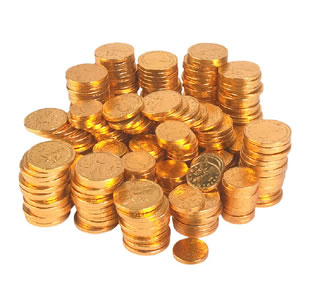 Share this Story
(Feb. 1, 2012) -- The UTSA Small Business Development Center's quarterly calendar (January-March 2012) features more than 40 classes and workshops to help small businesses start, grow and succeed.
>> View the Institute for Economic Development training and events calendar or download a PDF version.
The classes meet at the UTSA Institute for Economic Development on the UTSA Downtown Campus or at Washington Place, 215 S. San Saba. Off-campus classes are at United SA Federal Credit Union and Helotes City Hall. See the online calendar for information on location, fees and registration. Register online today to take advantage of the online registration discount.
"Our business plan classes are helpful to both existing and start up businesses," said Patrice McElfresh, senior business adviser with the UTSA Small Business Development Center. "Participants begin their plan in class and take home a jump drive with the information they've created to continue working at home."
Workshop participants can take the next step and meet with UTSA's experienced business advisers to complete their plan with free, individualized, one-on-one assistance.
>> Among this quarter's workshop offerings are several new series and classes, among the regular workshops that will appeal to entrepreneurs starting a business and experienced business owners. As always, aspiring entrepreneurs may learn startup basics, how to write a business plan, and how to find financing in the business startup series. Each two-hour class costs $30-$40 (online registration). Maximize efficiency and savings by taking all three startup workshops in one day (9 a.m.-4 p.m., Feb. 17) for an online fee of $100.
>> Take your business to the Web and join the e-commerce rush with a course on how to sell on eBay (9 a.m.-1 p.m., Feb. 23) or find out how to manage your accounts better with the QuickBook Pro I, II, and III ($100 per class or $250 per series).
>> Is your business a candidate for local, state or federal contracts? Check out more than a dozen classes offered by the Contracting Resource Center -- from grasping the basics of government terminology to preparing a GSA schedule.
>> Is international trade your business mission? Learn about Asian markets in the monthly breakfast series (7:30-9:30 a.m., Feb. 15 and March 21) or explore detailed trade topics through webinars such as "Your Global Edge: High-Tech Green Energy Procedures in China" (10-11:30 a.m., Feb. 21).
>> Want to learn about making your business greener and more sustainable, while saving money? Check out "How Going Green Saves Thousand$ (various times, Feb. 9 or March 8) and sustainable building techniques (various times, Feb. 23 or March 27), sustainable manufacturing concepts (various times, Feb. 15; March 20). All this and "green gag" lunches (noon, Feb. 1, March 7) are free.
New this quarter
"How To Do Business With…" Each meeting focuses on contracting with either VIA, UTSA or the UT Health Science Center San Antonio (noon-2 p.m., Feb. 24, March 30). This lunch-and-learn event is free at the UTSA Institute for Economic Development, Washington Place, 215 S. San Saba, 78207.
"10 Things You Should Know Before Starting a Restaurant" (2-5 p.m., Feb. 22, March 27) includes how to plan for and market your culinary vision. Join this free series in progress at the UTSA Downtown Campus.
"Customer Service Lunch and Learn" (11:30 a.m., Feb. 16) will address ways to cherish your customers. This workshop will assist both owners and front-line employees in discovering ways to create successful interactions with customers and clients. The one-time event is at the UTSA Downtown Campus.