UTSA sponsors Feb. 16 half-day international trade mini-conference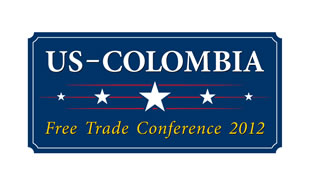 Share this Story
(Feb. 7, 2012) -- The UTSA International Trade Center will host the U.S.-Colombia Free Trade Conference, which will provide information and advice for small-business owners interested in exporting goods and doing business with Colombia. The event is 8 a.m.-2 p.m., Thursday, Feb. 16 at the DoubleTree Hotel Airport. Registration is $65.
>> To register, call 210-458-2470 or email anabel.guerra@utsa.edu, or register online at the Export.gov website.
Last fall, the U.S. Congress passed and President Barack Obama signed into law legislation implementing the U.S.-Colombia Trade Promotion Agreement, which is designed to support American jobs, increase U.S. exports and enhance U.S. competitiveness.
"The U.S.-Colombia Free Trade Agreement represents a tremendous business opportunity for all kind of companies in Texas," said Cliff Paredes, director of the International Trade Center. "Attendees will receive real-world trade information from American and Colombian trade experts that will help them identify potential new markets for their products in Colombia."
Attendees will include Cameron Werker, senior commercial officer in the U.S. Embassy in Bogota, Colombia; international business consultants from UTSA; Sean Mulvaney and Patrick Crilley from the Export-Import Bank of the United States; and other trade officials.
The International Trade Center is a specialized center of the South-West Texas Border Small Business Development Center (SBDC) Network and provides training and advice for small business owners who want to expand their reach to global markets. In 2011, the center provided technical advice and online or classroom training for more than 1,600 people. By working directly with small-business owners, staff helped clients generate more than $210 million in business and create more than 1,400 jobs.
For more information about the U.S.-Colombia Free Trade Conference's speakers, topics, and registration, visit the International Trade Center website. Follow the event on Twitter (#USColombiaFTA).
------------------------------
About the SBDC International Trade Center
The UTSA International Trade Center is the largest and most successful trade assistance organization in Texas. It helps companies become globally competitive through technical trade consulting, customized market research and innovative training programs. The center is a specialty program of the South-West Texas Border SBDC Network. Follow us on Twitter (@TexasTrade).
For more information, contact Alberto Rodriguez-Baez at 210-458-2473.